← Select another article
Planet Earth is in crisis and global warming is a significant threat. At our current rate of increasing greenhouse gas emissions (GHGs), climate change will become more serious causing further damage to our species and ecosystems. Yet we have the power in our hands to prevent any more irreversible damage. We can cover our bases with recycling, reusing, environmental stewardship, and making sustainable choices. These are all necessary smart choices to create essential change. But there's a new untapped lever on the scene – climate-smart mining.
Unpacking climate-smart concepts.
So what does a climate-smart transition mean? It means supporting a more efficient mining processes to extract, process, and supply minerals and metals. Being climate-smart is about making choices based on their impacts to GHG emissions, air pollution, energy requirements, landscape impacts, and the adaptation of surrounding water and ecosystems. The reality is that mining operations were not originally designed with sustainability in mind. Now that the climate is facing a crisis, mitigation plans are essential.
Global demand growth.
With a growing population and increasing consumer demand, mining demands are also surging. And as consumers prefer environmentally responsible products like electric vehicles, mining becomes even more critical to source the lithium, nickel, and cobalt required for battery production. According to a World Bank report, the production of graphite, lithium, and cobalt could increase by 500% by 2050. Both consumers and companies are beginning to focus on a shift to cleaner energy, which includes evaluating the way raw materials are produced.
Battery production leaders.
When it comes to vehicle battery production, China is leading the pack, followed closely by Europe, while the USA lags behind. European countries are making a serious move to get on board with 38 battery factory projects requiring 40 billion euros. "Europe has become a global battery hub and should achieve strategic independence in this critical sector," said Maros Sefcovic, Commission Vice-President.
Europe's electrification bets.
As global leaders align their preferences with ethical and sustainably sourced materials, European players look to reducing pollution by-products during processing to differentiate from competitors. But the volume of natural resources available to supply these battery factories will be insufficient, raising the need for strong connections to adjust current levels, anticipate requests, and then make value-based exchanges.
Nickel quality matters.
As a fundamental component to build lithium-ion batteries, nickel is an essential requirement to make the electrification shift a reality. Nickel has traditionally been sourced to create stainless steel, which requires a lower quality of nickel ore. When it comes to battery-grade nickel, the quality standards of the ore need has to be higher. The current volume of higher-grade class one nickel deposits represents only 37,5% of the total production. Laterite soil is well-suited to mine this higher quality of nickel and has become an area of focus. Producing a better quality of ore means a more efficient supply for battery production.
Quality on the rise.
The upside is that the techniques used to produce higher-quality nickel are improving. High-pressure acid leach (HPAL) technology makes it possible to recover and separate nickel and cobalt from lower-grade nickel oxide laterite ores. HPAL represents a revolutionary and rapid way to leach nickel and cobalt that produces higher quality results. Despite the increased investment required to build a HPAL project, many are scheduled in Australia and Asia. It takes three years from the start of construction to see the results, so building a competitive advantage requires a long-term perspective.
New Caledonian mining leaders.
Battery factories are looking for trusted suppliers to meet strict quality requirements. One of the few plants using HPAL process is Prony Ressources in New Caledonia. The ore produced here is close in physicochemical specifications to the product required for battery manufacturing. Less processing required between ore and the battery creates less pollution, resulting in a greener battery end-product. With a design capacity of 60,000 tonnes of nickel annually, the plant can fulfill substantial battery-demands.
Ethical supply chain shifts.
A true transition to clean energy requires an ethical supply chain at every part of production. Sustainability is creeping into even the most traditional industries and mining is moving towards sustainable and ethical mining practices across many aspects. There's considerable room for improvement in all facets of mining and we're beginning to see spill-over into extraction and processing. And this shift is essential for mitigating climate change. After all, we only have one Earth to call home.
If you're interested in reading more about mining trends and sustainability, follow our Linkedin page.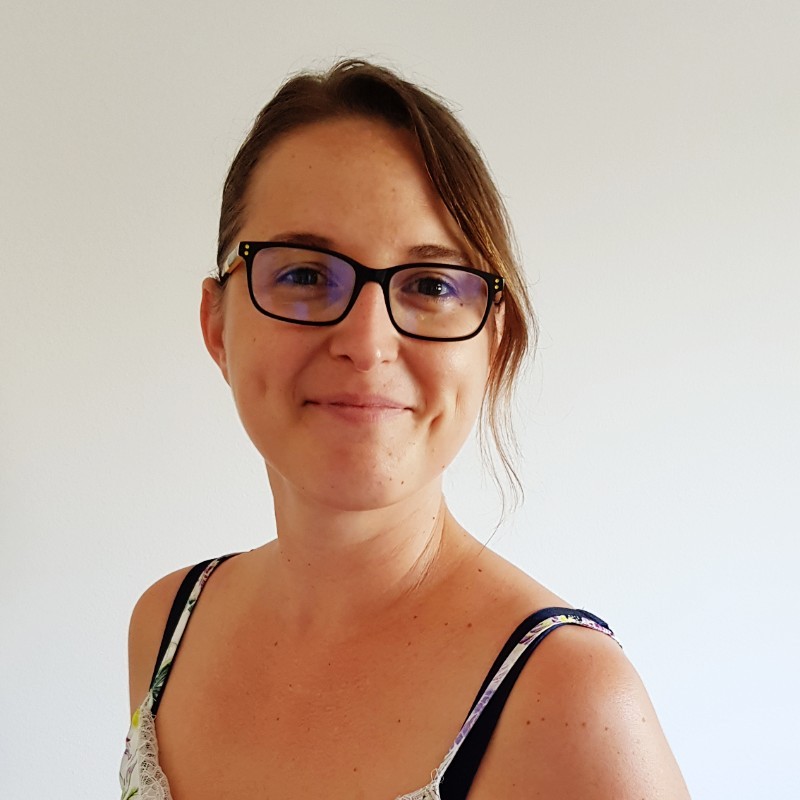 Manon Capitaine
Email + Marketing Operations Specialist
Technical native with ninja-like project management skills. She drives technology like she built it and specialises in smoothing out the digital experience. Disorganisation is her nemesis. A beer aficionado, she can be found brewing (and sampling) craft beers.
Loved this article, want this kind of content and more delivered to your inbox?