← Select another article
Both CV and LinkedIn profile are a must-have in your job search. But they perform different functions and must complement each other rather than mirror each other. We'll check out the differences and how to make the most of each medium.
Privacy
Generally speaking, recruiters and hiring managers who receive your CV will maintain some degree of confidentiality. Considering a limited number of viewers, you can state your goals clearly. It's also ok to share your phone number to encourage quick and easy contact.
On the other hand, when deciding what information to share on LinkedIn, you need to consider that your profile is public. Choose carefully the details to share. For instance, you should never list your physical address or reveal sensitive confidential business metrics.
One LinkedIn profile, several resumes
While your LinkedIn profile is on display for everyone to find online, you send (or should send) your resume to specific job offers. It would help tailor your resume for each job offer with matching responsibilities and keywords. Hiring managers and Applicant Tracking Systems (ATS) are looking for specific terms. Include them so your resume, as good as it may be, doesn't end up in the reject pile.
Your LinkedIn profile has a way bigger reach than your resume. Balance wisely the elements meant for your ideal company and those for fostering more connections. Plus, a significant mismatch between how you present yourself on LinkedIn and in your resume is unfavourable.
Static document and social media network
When you write a resume, you don't have the luxury of space. Recruiters typically dedicate 7 seconds to screen a resume. So, ideally, you need to present your career narrative on one page. It's short to reveal your personality!
While it may list your professional experience like your resume, it's not a document you submit directly to a job offer. It's a networking tool meant for connecting with others. It works for you 24/7 and should be primarily used to get the attention of professional contacts and reach out to them.
You should take advantage of the other features of LinkedIn. Look and apply for jobs via their job board. Join "groups" focused on a particular industry or field you're interested in to meet and network with like-minded people. Build your personal branding by writing, commenting or sharing articles. These features can help you build up your credibility, expertise, and respect within your field when used correctly.
LinkedIn tells a bigger story
A great LinkedIn profile can do more than just show off your accomplishments. It reveals what type of person you are in a way that your resume can't.
While pieces of supplemental info can go unnoticed or be considered excessive on a resume, they are a chance for an easy connection on LinkedIn. Common interests with a recruiter increase your human appeal and thus increase your chances of making a meaningful connection that will lead to a job.
Different tone
Your resume is a professional document in which you should show your polite and respectable self. Make sure you use formal language and avoid colloquial phrasings. In addition, try to avoid personal pronouns.
Though LinkedIn is a professional platform, its tone is a little less formal and you write in the first person. LinkedIn is still a networking and social media platform, so some informality is acceptable. Ideally, you want someone to read your profile as if sitting next to them and telling them yourself.
Remember, both mediums need to be written well and used appropriately. Poor spelling, grammatical errors or unprofessional language can damage your chances to get noticed.
Recommendations
Recommendations are a crucial asset to win the trust of a future employer. Although they are a great asset after an interview, testimonials are uncommon on a resume and are typically advised only for upper-level management.
On LinkedIn, they're essential. The "Recommendations" section is social proof of your qualifications. If several people vouch for you, As LinkedIn is a tool to connect with other people, it helps you if a potential connection sees that several people vouch for you.
Profile picture display
Opinions diverge regarding the use of a picture on a resume. In case of doubt, it's best not to include a personal photograph in your resume to protect yourself from bias and not interfere with the possible ATS.
On the contrary, a profile picture automatically increases your credibility on LinkedIn. Your profile is considered incomplete and even unprofessional if you don't include a photo. Profiles with photos have 21 times more views and nine times more connection requests. Make sure the photo you include is professional. It should be a clean, well-lit headshot of you with a neutral background.
Showcasing achievements
In creative industries, you'd generally submit your portfolio along with your CV, but this isn't common in most other sectors, therefore making you wait until the interview to give more proof that you'd make a great employee
However, on Linkedin, you will not have that problem. You can highlight your best projects through pretty much any format you want on your profile. Link the white papers or articles you wrote as a sample of your work in your profile's "Publications" section. That way, employers get a better insight into your work, which complements what you stated in your CV.
LinkedIn can be very effective in raising your profile, getting headhunted, and promoting your industry knowledge, experience, and network. This can help you be invited to apply for a role.
Overall, having resumes (plural) is a must, but adding a LinkedIn profile will massively help you with your career development and applying for jobs. It is a great way to show your skills in much greater detail than your resume. With the ever-increasing growth in technology in the workplace, having a great LinkedIn will likely become as important as a CV. So stay ahead of the game!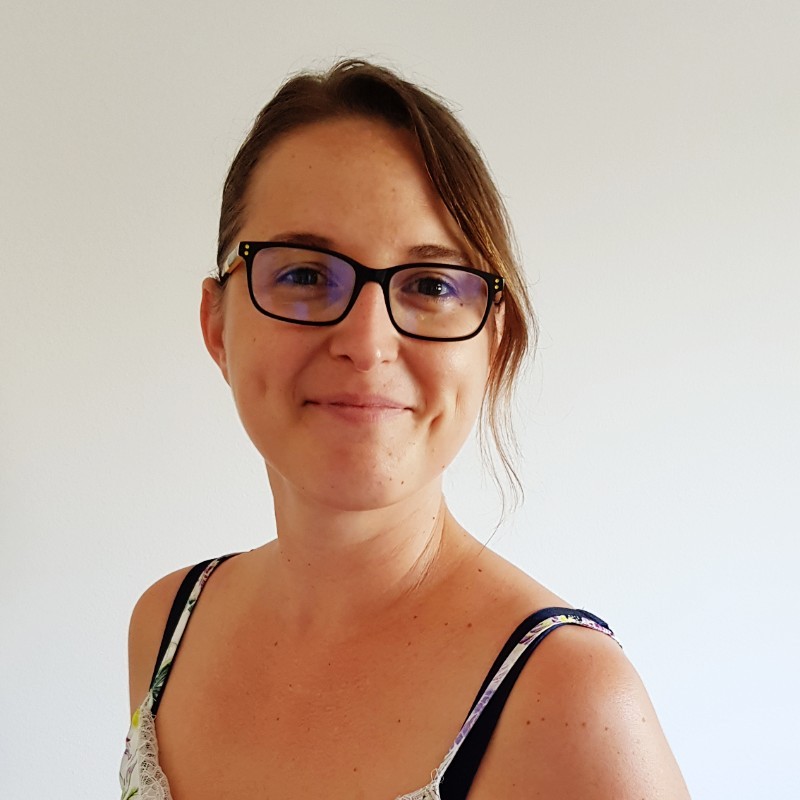 Manon Capitaine
Email + Marketing Operations Specialist
Technical native with ninja-like project management skills. She drives technology like she built it and specialises in smoothing out the digital experience. Disorganisation is her nemesis. A beer aficionado, she can be found brewing (and sampling) craft beers.
Loved this article, want this kind of content and more delivered to your inbox?