← Select another article
The time wasted on meetings and emails is astounding. According to a survey by a company called Stop Meeting like this, 36% of people think that the amount of email they receive is inappropriate for their role and that 27% of all meeting time is wasted.
Before the pandemic, meeting overload was a problem, but COVID 19 and the transition to remote work made things worse. Without in-person communication, managers overcompensate with more team meetings. Only now, they happen through video, which is mentally more burdensome than in-person ones. The infamous zoom fatigue.
There's plenty of advice on how to make better meetings, but they often skip the most critical first step. Asking yourself if you need to hold a meeting.
Do the meeting math
Most people think that a 30-minute meeting costs 30 minutes. It's doesn't. A 30-minute meeting with ten people is not a 30-minute meeting. It's a 5-hour meeting. Multiply this by the employee's hourly wage, and you'll have the meeting's actual cost.
You'd be surprised how quickly the bill adds up. According to a survey conducted by management consulting firm Bain & Company, a weekly meeting of mid-level managers costs more than $ 15 million annually for a large manufacturing company!
Too many emails have almost as bad a result as too many meetings.
On average, office workers receive at least 200 messages a day and spend about 2.5 hours reading and replying to emails. It's a lot of unproductive screen time.
Because receiving an email releases dopamine, a pleasant chemical in the brain, it's a complex cycle to break. We feel a small reward when we get an email, which keeps us locked into the email cycle and addicted to its grip. However, this comes at a cost.
Email is a constant distraction that prevents us from thinking wisely and meaningfully. Refocusing can take up to 23 minutes. Even "simple mental blocks", as after a distraction, can account for up to 40% of a person's production time. Just like for the meetings, the first thing to reduce your email load is to find the best media for your messages to be delivered.
Find out what you need by applying the EPIC rules
To reduce this terrible time abuse, you need to detect which medium is most appropriate for each situation easily. A great way to decide what needs what is by checking the EPIC rules:
Emotions
Email is not a suitable medium when the topic is filled with emotions. We misunderstand the tone of the voice, overreact, reduce empathy, and are the opposite rather than collaborative. We no longer have a positive intention. I urge myself and others to pick up the phone as soon as the temperature rises.
Purpose
Ask yourself the following questions before invoking the meeting. What will this meeting change? If the answer is something like "people will know ..." or "I will share ...", your goal is simply to inform. In that case, this could be achieved using email or other asynchronous technology, saving valuable time for everyone. On the other hand, if your answer is "solved problem" or "mapped out our interdependencies", a meeting is needed.
Interpersonal Relationships
Strong relationships foster effective collaboration and enhance your work. If you're not sure whether a meeting or email would be more effective, think of the best way to strengthen your relationship with your colleagues. From time to time, exciting and friendly emails can sweeten their day. Sometimes a virtual coffee is just what you need. Take into account the value of relationships in your daily decisions when scheduling meetings and sending emails.
Complexity
People skim emails. Often, you miss important details or data and act in a way that complexifies the problem rather than solving it. The higher the nuance of the topic, the less likely it will be resolved by email. Meetings can be a faster and better way to get your work done if you explain essential details in the third paragraph of the email or send it to four or more people. A recent study suggests that combining individual and collective thinking time is the best way to solve complex problems.
Bolder tricks to go further, cutting down wasted time.
Declare "No meeting time."
It is pretty bold, but one of the best ways to reduce the cost of meetings is to banish them at specific times. Stop going back and forth between work mode and meeting mode, divide the working day into two blocks: working time and meeting time.
Block working hours on your calendar to prevent others from filling it with meetings. It can be "no meeting mornings" or a "no meeting day". How do you like the sound of Monday without meetings?
As a team leader, you can push the no meeting time policy with the entire team, so everyone can focus more on their workday and achieve their goals.
Stop the BCC madness
CC and BBC represent a massive waste of time. 144 out of the 200 emails that office workers receive daily are irrelevant.
Copying colleagues can either be a way to check on junior team members, show your boss you're working or simply let everyone know what's going on. There are other ways to achieve these goals than overloading everyone's inbox.
Sit with your colleagues to see what works best, a weekly summary, a weekly walking meeting, or simply copy the manager to the last email in the chain. If you can build trust between teams, you'll have less email.
Decline invites or leave if you're not adding value
It happens way too often to attend a lengthy meeting when only 5 minutes were relevant. Just because a meeting is productive does not mean that it is productive for everyone. And just because someone it's productive for someone to attend a meeting, it doesn't mean it's productive for them to be there the whole time.
You can decline an invitation or discreetly leave the meeting if you feel you won't add or receive value. Any manager valuing his and his team's time should push this practice. It doesn't look socially acceptable? Here's what Elon Musk says about the meeting culture at Tesla.
"It's not rude to leave. It's rude to let someone stay and waste time."
We all went to a meeting that could be an email, and have been part of an email thread that was supposed to be a meeting. Avoid wasting time and energy by adapting the medium strategically to the situation. You can email, call, meet, send text messages, leave voice messages, send video messages, or draw a picture! This may sound like a stretch, but it will stick if you convey the message through more thoughtful means. It goes without saying that you will be more confident and will send fewer emails anyway.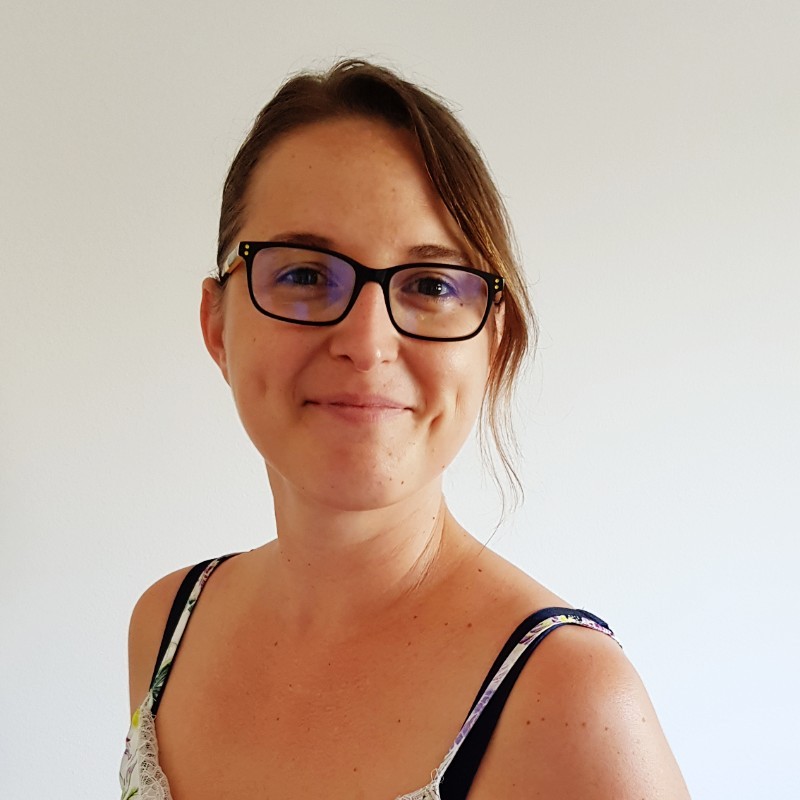 Manon Capitaine
Email + Marketing Operations Specialist
Technical native with ninja-like project management skills. She drives technology like she built it and specialises in smoothing out the digital experience. Disorganisation is her nemesis. A beer aficionado, she can be found brewing (and sampling) craft beers.
Loved this article, want this kind of content and more delivered to your inbox?