← Select another article
Meet Steve Marley Makaya. He's an important member of the Easy Skill global crew. He's been part of our team for a long time and he's more than just a trusted colleague. Some of us are lucky enough to call him a friend too. Here are just some of the reasons we like Steve and think you will too.
Childhood dreams pick you.
"I grew up in the Congo. My dad, brothers and brother-in-law all worked in the oil & gas industry. Their passion for the field has always inspired me to follow in their footsteps," shared Steve. The Congo is one of the top ten major oil & gas providers in Africa. With such a strong reliance, the country's prosperity is closely linked to fluctuations in oil prices. Given the world's dependence on oil & gas production, it seemed a place to land a successful career. He also yearned to take his skills to new heights in a foreign country.
Intrinsic motivation to succeed.
When it comes to understanding success, what do successful people have in common? Drive. They envision themselves at the top of the mountain and they never stop climbing until they are far beyond the clouds. It's never about the tools, skills or the perfect conditions. It's all about a burning desire and your internal determination. And this is what Steve believes too. Life is never without struggles, but obstacles only make you stronger. "Stress and doubt are failure strategies. It's important to keep a positive mindset and enjoy a sense of achievement as you overcome your challenges one at a time," he confides.
Dawn of success.
In 2015, Steve embarked on his first contact with Easy Skill for an assignment in New Caledonia. Back then, Easy Skill was just planting roots in the island and had only recently opened its doors. Our humble spirit and personal touch was clear even then, as our cofounder Christopher Lorho would greet each candidate at the airport personally. It's hard to imagine that was only five years ago given our global footprint today, but it was a truly memorable experience for candidates.
Taking the plunge is easier with friends.
Considering a job offer on the other side of the world is a scary proposition, let alone when it's somewhere unknown. Have you heard much about New Caledonia? A lot of our global candidates haven't heard much either. "I find it funny now, but I had to actually look up a world map to find out where New Caledonia was located," chuckled Steve. At Easy Skill we understand that relocation can be daunting and so we work hard to ensure a smooth international relocation for every candidate. We take care of the big things like visas and work permits and the little things too, like offering cultural support that makes a world of difference. "I'm loyal to keep on choosing Easy Skill, because they are like a family for me," affirms Steve.
Helping people achieve their dreams.
At Easy Skill, we love connecting great people with great opportunities and transforming people's dreams into reality. It's one of the most rewarding parts of our work. And watching Steve's career flourish has been inspiring. Steve began in several industrial sites in New Caledonia, then took on some opportunities in Nigeria and Angola. He's incredibly talented and our clients know a good thing when they see it. They've tried to entice him with a few permanent job offers, but Steve prefers his adventures with Easy Skill and we couldn't be happier.
Keeping the engine running.
At the moment, Steve is working on an FPSO* in Angola in a fly-in/fly-out position. Due to the pandemic restrictions, there's a mandatory two-week quarantine period before arrival on-site which has posed some new challenges to overcome. Steve is thriving in his new role and loves his journey with Easy Skill so much that he would like to help us grow our team of consultants. "I believe in the Easy Skill experience so passionately for both personal and professional success. I can't wait to find more people like me with the same aspirations who are driven by determination and will help strengthen our Easy Skill team," shared Steve.
* Floating Production Storage and Offloading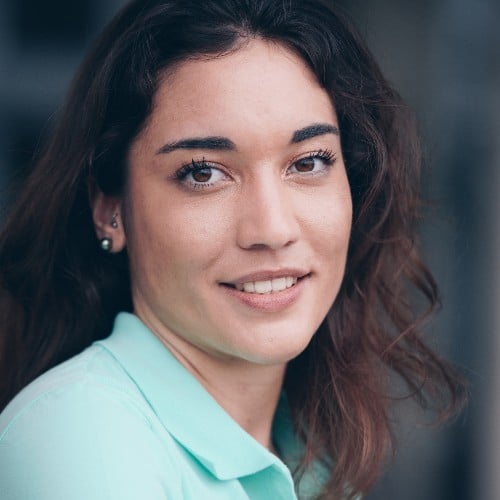 Zoé Braun
Content marketing specialist
Brand storyteller in more than just one language. She writes moving human stories and translates technical topics so they're easy to understand. Pretty nifty. She considers business is about building trust and long-lasting relationships. She gets jumpy if she doesn't get at least 3 weekly hours of sport, running, yoga, kitesurfing, - you name it!
Loved this article, want this kind of content and more delivered to your inbox?