← Select another article
Social movements unite communities with passion.
Spending more time inside our homes and less time racing around to and from all of our engagements has resulted in a slower pace of life. Less daily hustle and bustle has created an opportunity to pause, reflect and establish new priorities. Increased digital reach has enabled national issues to become contagious and transcend geographic boundaries. It's easy to look backwards and take inventory of the increased wave of social issues uniting communities, nations and even the world. Bigger reach and larger audiences mean garnering more support – and that means a stronger demand for real change.
Undeniable environmental awareness and sustainability.
Environmental issues have also taken the limelight. The lack of transportation and travel has created some surprising positive impacts that have led to greater environmental awareness. Although the majority struggled to cope with activity and travel restrictions, it turns out the planet was the clear beneficiary. Research demonstrates an improvement in air quality, clean beaches and environmental noise reduction. As the environment shifts to the forefront of people's minds, communities are asking how to continue this positive trend and create necessary change.
Select industries respond with innovation.
Many industries were hit hard with the pandemic crunch like tourism, events and gaming, some businesses found it served as a lever to drive positive change. E-commerce, home delivery and insurance saw spikes in demand. Robotics, automation and technology also found ways to turn catastrophe into opportunity as businesses looked for new ways to ensure continuous operations in the current climate. Progressive companies turned to invest in building new technologies as a resilience strategy to reduce reliance on human-powered operations.
Alternative energy vehicles take flight.
At the intersection of the new sustainable mindset and technological innovation, we also saw consumer behaviour falling in line. Buyer preferences changed to match the new climate and industries like transportation saw undeniable results. In Europe, the market for electric and hybrid vehicles increased to reach 18% of total vehicle sales in July 2020. More specifically compared to 2019, sales for hybrid vehicles rose 89% and plug-in vehicle sales rose 365%. Eco-friendly transportation is a smart move as far as the planet is concerned.
Sustainable drivers advance battery recycling.
Saavy consumers are extending sustainable objectives to the entire supply chain and electric vehicles are no exception. Battery-powered vehicles can increase environmental contribution when it comes to the battery manufacturing process. JB Straubel (former CTO at Tesla) launched Redwood Material to improve the environmental mindset for the creation of batteries involving like lithium, nickel, copper, gold, cobalt, and carbon. Innovating the manufacturing and recycling process will also increase cost effectiveness making electric vehicles even more affordable.
Sustainable shifts in mining and waste management.
New Caledonia is a long-standing raw materials haven and the Goro Nickel project is reporting over 193.5 million tonnes of nickel and cobalt available. Infusing sustainability into the sourcing and processing is a critical part of creating a better supply chain. Between protecting existing assets like the world heritage coral reef or rebuilding the environment with the tree nursery at Goro, sustainability requires creative thinking. Minimizing environmental disturbance and preventing damage while meeting demand is a critical component of true sustainability.
Increasing demand for mining raw materials.
We're seeing an influx of activity in the mining sector, especially around New Caledonia. We've already seen an increase in cobalt production by 61% for the southern plant alone, which is a great indicator for the sector. As a nation rich in natural resources, it's primed to lead the global shift to a more sustainable future. The market is forecasting a spike in nickel too and we can't wait to see what's next.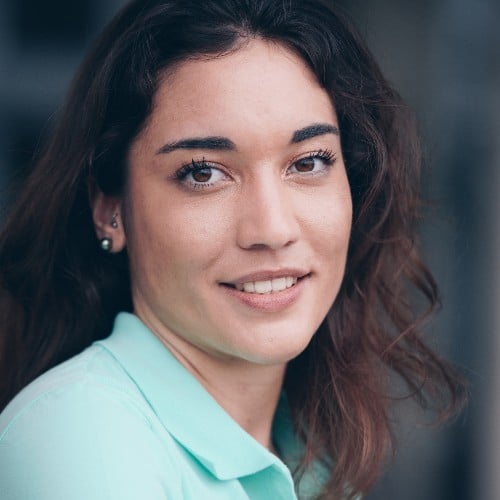 Zoé Braun
Content marketing specialist
Brand storyteller in more than just one language. She writes moving human stories and translates technical topics so they're easy to understand. Pretty nifty. She considers business is about building trust and long-lasting relationships. She gets jumpy if she doesn't get at least 3 weekly hours of sport, running, yoga, kitesurfing, - you name it!
Loved this article, want this kind of content and more delivered to your inbox?