← Select another article
Mining is deeply engrained in our daily lives. In fact, we depend on 90 metals and mineral products to power and charge the global economy. But as much as we need mining, it's earned a bad reputation. Extracting resources usually introduces environmental conflict and degradation. From deforestation to consuming water resources to the production of pollution or contaminants, it's easy to spot the issues.

On top of that, communities can become entangled in social upheaval with conflicts over land and resource usage. In some cases, inhabitants can be displaced and lose their abilities to live off the land they've come to rely on. And yet mines are a driver of tremendous economic growth. Not to mention that they power the essentials of our daily lives from phones to computers to cars.
It's easy to see how mining has led to undesirable outcomes, but the reality we find ourselves asking is how can we adopt responsible mining practices? Incorporating ethics into the license to operate is a growing trend that will help shift the industry reputation. As an industry, the business of mining is incredibly complex and there are many aspects to consider.
Environmental impacts become a solid starting point for change. The management of hazardous products, contaminants, and tailings is an essential first step to ensuring mining sites don't leave communities in worse conditions during or after extraction. Companies are also looking to water usage, greenhouse gas emissions, and recycling components to set well-rounded environmental targets. Some are even looking to alternative energy sources, energy efficiency, and reforestation to create a healthier planet.
Socially speaking mining has more progress to be made. Ethical sourcing includes working with mining operators and countries that ensure human working conditions that include the latest developments in health and safety. Working with mining communities in the right way can actually be an investment. Mining communities can benefit from an influx of capital, services, education, training, and the development of local businesses.
Observations from the field tell the same tale.
After working in the New Caledonian mining industry for the past five years, we're seeing a lot of change. Mining operations are taking the switch to sustainability seriously with a series of meaningful changes. Shedding a light on the incorporation of
Corporate Social Responsibility
(CSR) in mining is a topic we tackled with Sébastien Sarramegna, CSR Lead,
SLN (via Eramet)
. Here's what we uncovered.
Successful mining projects start with inclusion.
Regaining confidence with the original inhabitants is essential. "One important focus is to always start with a shared operations model," states Sébastien. Mining hasn't always happened in harmony with the local people. When mining projects and inhabitants are caught in opposition, it can be difficult to recover.

"We arrive with a blank slate. The purpose is to work together to ensure mining activities make positive community contributions and also respect the environment," shares Sébastien. Achieving alignment from the onset is critical to smoother operations, local support, and creating better outcomes.
Mining projects have an obligation to educate.
"As of today, 1,2% of the Caledonian territory is dedicated to mining activities, but these lands belong to various local communities," indicates Sébastien. Setting up mineral extraction is a major investment for the surrounding community when done properly. Not only is capital invested into the region, but more people mean more knowledge, skills, jobs, training, consumers, and urbanization needs. Along with that comes an increase in infrastructures like schools, hospitals, roads, and more.

These stable investments extend long after the lifecycle of the mine is completed. "Too often mining projects are just focused on the mine itself and skip over the essential education piece where they demonstrate the benefits. Bringing new levels of prosperity to the communities in which we operate is part of what we do," shared Sébastien.
Including elements to bolster environmental conditions are vital.
"Clean water management and biodiversity protection are two major environmental projects we're spearheading today for the generations of tomorrow,"

outlines Sébastien. Water recovery projects ensure the delivery of quality drinking water to remote towns. They include cleaning creeks, mapping underground resources, and extraction. Including tree replenishment programs is essential to preserving the unique ecosystem. Building tree nurseries include replanting, conserving, and supporting research programs. With

76% of endemic land-based plants

in New Caledonia, mining companies are taking responsibility.


Shifting to a more responsible mining practice is undeniably complex. It's clear that the pathway involves strong collaboration with the local inhabitants. Taking a long-term perspective to develop mining communities and empowering people with the skills needed to build a better future is key to elevating the position for everyone involved.

For leading companies that are eager to pioneer the transition to a greener and brighter future, they will set new standards for everyone. Communities, employees, companies, and consumers will unite to drive a stronger sense of good and infuse ethics and sustainability into mining forever. The next generation of mining is here. It's an inclusive and collaborative approach that puts people and the planet first. When we work together, we achieve better outcomes for everyone.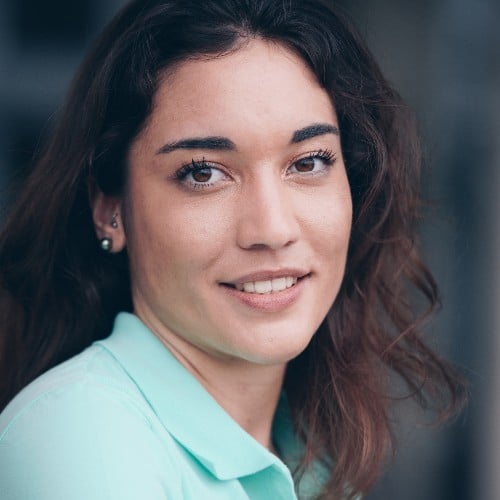 Zoé Braun
Content marketing specialist
Brand storyteller in more than just one language. She writes moving human stories and translates technical topics so they're easy to understand. Pretty nifty. She considers business is about building trust and long-lasting relationships. She gets jumpy if she doesn't get at least 3 weekly hours of sport, running, yoga, kitesurfing, - you name it!
Loved this article, want this kind of content and more delivered to your inbox?