← Select another article
To add more fuel to the fire, in the corporate world sustainability is a hot topic. Over 75% of executives believe that executing a sound sustainability strategy is an important competitive advantage. When it comes to standing out both as a primary driver in attracting clients and top talent, having a strategic corporate social responsibility stance has never been more essential. Progressive companies are carefully considering environmental, economic, and social factors to see how they can make a positive impact. Many are also embracing ways to reduce carbon emissions, which makes sense for creating a healthier planet.
The biggest impacts come from heavy industries.
Making strides in carbon reductions is becoming somewhat of a standard today. But it's the 80/20 rule. The biggest producers will play the biggest role in a low-carbon implementation. Transportation, power, and mining industries will have the largest impact. To augment this transformation, there's a global shift towards electric power and renewable energy. As demand increases for these sources, costs will decrease making it more affordable for everyone.
When it comes to mining, regulations are emerging that demand sustainable and ethical sourcing practices. New rules will force change at an accelerated pace across the board. After all, we will only create real change if everyone is playing to the same standards. Eliminating the option to neglect sustainability for heavy industries, will ensure major players do not lose trust on the market.
GHG calculations and reduction strategies.
Companies concerned about environmental impacts can measure their emissions by calculating their carbon footprint. This figure denotes the amount of greenhouse gas emissions (GHGs) created by a specific action and outlines exactly how much carbon dioxide (CO2) is produced. While there are countless ways to lower carbon emissions, ENGIE Impact has identified six proven levers to decarbonize our industry. Accelerating sustainable transformation for a better tomorrow is the aim of the game.
Greener strategies create real advantages for companies and positively impact the bottom line. Many companies are quick to examine operations as the first phase of reductions, which pays big dividends. But truly sustainable transformation includes all elements of the supply chain lifecycle. From product design and development to material selection, manufacturing, packaging, transportation, storage, distribution, consumption, and disposal, the complete lifecycle has many phases. One of the biggest areas for improvement in our journey to achieving carbon neutrality is the extraction of raw materials as illustrated below.
External pressures fuel change.
Sustainability is a big undertaking and consumers are insisting upon doing business with companies that care about environmental impacts. In bigger industries, the same trend is apparent with companies like Tesla choosing to purchase raw materials exclusively from producers with an ethical and earth-friendly approach. Sure these added pressures will increase the cost of production, but it's also now become the cost of staying in the game.
Zero carbon emissions roadmap.
The lights are green for nickel exports in New Caledonia. As the fourth largest exporter of ferronickel and nickel smelts worldwide – after Indonesia, Brazil and South Korea, New Caledonia is leading the way in ethical production. As mining competition heats up, the key differentiator will continue to be sustainability and ethics. According to Sylvain David, Energy Transition Manager in New Caledonia, "We are looking forward to now starting on this road to zero carbon and to offer a truly differentiated and sustainable offering for the growing battery industry."
Decarbonization creates cost savings.
The mining industry is just embarking on its journey to set targets for emission reductions. Capital investments will be necessary to achieve an aggressive decarbonization standard. The inclusions of renewable power, electric power, and operational efficiency will also provide financial benefits for many mining plants that can balance initial investments.
Giving back to the land.
Relatively unscathed by the pandemic, the Australian mining market is executing a transition to sustainability in a holistic way. Respecting the community and the planet, Australian mines are focused on land rehabilitation as a part of responsible mining. This has also become a critical factor for community acceptance. Restoration is an important part of the lifecycle for mining to contribute back to the communities and support their wildlife populations.
In Queensland, New Hope

rehabilitated 349 hectares of mined land. The progressive restoration will enable people to use the reclaimed land for agriculture and conservation purposes.
In the Northern Territory, Newmont is

decommissioning a zinc mine. Agreements with the Kungarakan and Warai people have been established and healthy plans are underway to return the land to its original owners upon recovery.
Every action has an associated impact. It's up to us to determine how to minimize the harmful nature of our activities and even better, to leave the planet in a better condition than we found it. Transitioning to a sustainable development mindset doesn't happen overnight. But it's clear that we're shifting how we look at the entire supply chain. Between governmental regulations, consumer demands, and global change agents, the framework for positive change is solid and holistic. Our footprint matters so let's adopt a long-term vision and shape a better tomorrow.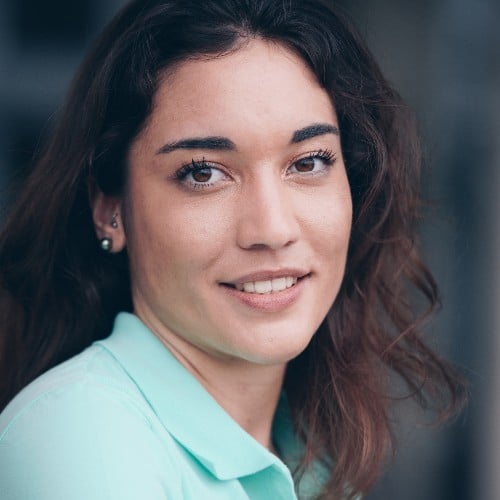 Zoé Braun
Content marketing specialist
Brand storyteller in more than just one language. She writes moving human stories and translates technical topics so they're easy to understand. Pretty nifty. She considers business is about building trust and long-lasting relationships. She gets jumpy if she doesn't get at least 3 weekly hours of sport, running, yoga, kitesurfing, - you name it!
Loved this article, want this kind of content and more delivered to your inbox?