← Select another article
Quite remarkably, we learned how to do it successfully. We embraced new ways of working together relying heavily on technology, digital communication tools, and trust. Sure it wasn't always smooth sailing as we fumbled around in the dark, but in many cases, we surprised ourselves with our productivity. We accomplished things we never imagined and did so virtually over-night. And while we're still evolving and adapting, we're seeing some interesting work trends emerging.
Contract Roles Are on the Rise
Surrounded by constant change, companies are realizing the value of investing in flexible resources. When it comes to hiring, there's been a surge in contract roles or fixed-term positions and it's growing. Choosing to hire contract staff is being recognized for its merits. It's a quicker and more cost-effective solution to bridge skills gaps that urgently need to be filled.


In the world of major technical projects and engineering, scaling workforces to align staff levels with fluctuating workloads or project phases helps companies to control costs better. Plus contract staff solutions are good for securing top talent while avoiding the commitment that comes with permanent hires and the need to continue to secure enough work to keep them busy.


In an era of uncertainty, it's wise to consider all of the options available to grow your teams. Wondering if contract hires might be a fit for your workforce? Here are a few scenarios where the answer is a resounding yes.

a. You just won a big tender.

Congratulations! Now the clock is running and you need to staff up your team with the right players to deliver the project.
b. Flexibility.

You need rare, highly experienced professionals for a specific phase of the project. Expert staff are often costly and under-utilized after that phase is completed, making permanent hires undesirable.
c. Urgency.

Vacancies in your team hurt. They can cost productivity and put projects at risk. Not to mention your reputation is on the line. Fill the skills gap in a matter of days with contract hires.
d. HR hiring cycles are slow.

Sometimes you need to shorten the time-to-work or even find a short-term solution to fill vacancies while your HR process handles a long-term approach.
e. Capacity.

You have a mountain of other work to do. Like delivering projects, managing teams, and securing new business. Hiring talent is a full-time job that you don't have the capacity to solve alone.

The World of Work Has Gone Remote
While some jobs need to be conducted on-site or in a specific location, many as we've come to realize do not. The work-from-home revolution has gained some serious momentum and digital acceleration is supporting the transition. 78% of CEOs believe the pandemic has prioritized a seamless digital customer experience, as well as advancing workforce and operating models.

And this shift is here to stay. Even companies that used to pride themselves on a unique in-office culture are now working on mastering remote teamwork. Take companies like Google, Twitter, Facebook, Box, Shopify, and Amazon. Many are becoming digital companies whether that's forgoing plans to return to the office anytime soon or plans to work-from-home permanently.

Remote work brings bigger benefits than just reducing office rent. It has expanded the potential talent pool with the notion of work from anywhere. Casting a wider, global net increases the likelihood of working with the world's best talent and fueling internal cultural diversity. For companies that want to drive profitability and increase revenue by up to 35%, this is the key.
Building the Best Team is Easier than Ever
Inside of every challenge lies an opportunity. The secret is to find it before your competition does. Rather than reducing the size of your workforce and implementing a hiring freeze,

progressive companies are seeing value in investing in growing their teams. Let's be honest. The talent pool is stacked with more high-caliber professionals than ever before thanks to pandemic-driven displacements. Between lay-offs and closures, it's a talent-rich marketplace.
And we all know that talent is essential for company performance. Building the right teams and unlocking their true potential is how great things happen. For companies looking to supercharge their teams, now is the time to raise the bar. Forward-thinking companies are aware of this and are using this time to invest in building the right teams by investing in strategic hires. While some organizations are contracting, some are using this time to pivot, expand, and even establish new divisions to create a competitive advantage.

Silver Lining + Visionary Leadership
Life as we know it took some big hits in 2020. When the unthinkable happened, our work-life changed dramatically and is still in the midst of being reformed. Among the highlights, we've seen a transition to working remotely, a workforce without geographic boundaries, and a surging demand for contract staff. We're also seeing our talent pool increase in volume and quality as professionals have become available due to pandemic reasons.
For companies moving out of crisis mode, business leaders are recognizing the opportunities hidden in the current work climate. There's a serious re-evaluation of office-based working requirements and geographic boundaries. Visionary companies are preparing for recovery by investing in growth. And as Jim Collins (author of Good to Great) wisely shared, "Going from good to great starts with getting the right people on the bus and the right people in the right seats."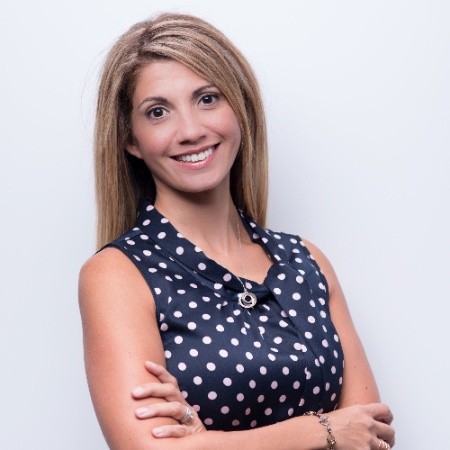 Samantha Shah
Chief Marketing Officer
Our chief value creator with a knack for finding meaning everywhere. She bends words to create clarity while making a lasting impression. She can also make you laugh. An exiled Canadian now living in Australia, she enjoys the heat but misses snowboarding and the apres ski.
Loved this article, want this kind of content and more delivered to your inbox?