← Select another article
The pace of change can be slow.
Unfortunately, some industries and regions are slow to change and mining is one of them. Considering women were outlawed from taking jobs in mining in Canada until 1978, it's no wonder that the gender diversity problem is so big. According to Bloomberg, only 15.7% of the global mining workforce is comprised of women. Despite the concerted effort on improving gender balances around the world, women continue to be seriously under-represented at all levels in mining. While antiquated laws might have caused the gap, there are compounding factors like lower enrolments in STEM subjects for females. A smaller emerging female talent pool of engineers and geoscientists will only prolong the issue.
How to increase the appeal of mining careers.
When it comes to attracting more women in mining, change takes time. Given the current male-to-female ratio, women might feel isolated or uncomfortable in such a heavily male dominated environment. Yet the more women that choose to pursue a career in mining, the more they can encourage others to do the same. There's power in numbers and confidence arising from female allies will encourage more career pursuit by women. Let's dive in to better understand the mining workforce from a female perspective. We caught up with Claire and Julie – two geology engineers and Easy Skill consultants who served on the team at SLN Eramet.
Making mining attractive to younger females. Industry change is needed to increase its appeal to women. There's been a dedicated effort to drive female enrolment in STEM subjects. Despite a lack of popularity among females pursuing geological studies, more women are choosing STEM subjects than before and female enrolment for technical studies is increasing. "Although there were more males students in geosciences, the geology students were well balanced at the University of New Caledonia," shares Julie. Starting at the academic level will ensure a healthy and balanced talent pool to improve the gender ratio.
Fueling curiosity about nature. Driven by a passion for fieldwork and the variety of work is the top reason women are choosing careers in mining. Julie grew up watching her aunt conduct fieldwork and explorations in the most remote areas of the Caledonian island. "I was so impressed to see my aunt's large brownfield expedition across the island. Back in the 1970s, she created all geological maps between Thio and Ponérihouen from scratch," she explains. Exploratory assignments are attracting female geosciences students.
Power in numbers and allies.

Creating a sense of community where gender allies can unite to share their pioneering journeys as change agents fosters a sense of belonging. Claire joined an influential community known as

Women in Mining. "We share many ideas within a safe space of female mining peers. This open and honest conversation helps me to connect with others, share my experiences, process my thoughts, and learn from others. We share our challenges, offer solutions, and help lift each other. It makes me feel understood and empowered," Claire shared. Industry associations and professional groups can create a deep connection that extends beyond any one organisation.
Soaring to new heights.

Opportunities

to

embrace a career abroad are another key driver. When

Julie started working for SLN Eramet in Noumea, her global mobility options were exciting. "Global mobility is an amazing way to gain professional, career, and people experience that accelerates your trajectory. I'm excited to explore an international assignment next," shares Julie. Within mining, large companies operate multiple projects across many different regions making the possibility to work abroad a reality.
Leading by example. As women become a standard part of the workforce and even flood leadership roles, women are creating change. When companies make it a priority to hire, mentor, and promote women it increases their likelihood of achieving better gender balance. While women in mining leadership roles are less common today, change agents like Christel Bories, Chairman and CEO of Eramet are inspiring others. "When you're eager to progress throughout your career, it's motivating to see empowered female leaders. It shows that success is achievable and there are no limits," states Julie.
Change takes time and courage.
Entering a male dominated industry takes courage. "As one of the few women in mining, it can be slightly intimidating. So I reminded myself to speak up and share my knowledge at every opportunity in order to build confidence," Claire revealed. She admits to witnessing a shift over the past year where companies are starting to prioritise gender diversity. "As companies start to focus on achieving healthy gender balances, we'll see more women colleagues and that's exciting too." Future-proofing the workforce and tackling the skills gap starts with improving the attractiveness of the industry as a whole.
Are you looking for your next career move in the mining industry? Apply to our current opportunities here.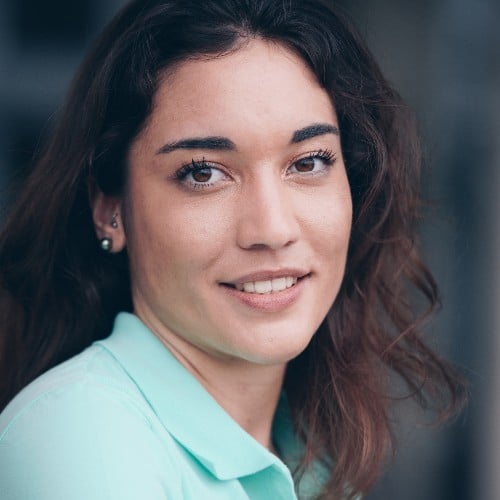 Zoé Braun
Content marketing specialist
Brand storyteller in more than just one language. She writes moving human stories and translates technical topics so they're easy to understand. Pretty nifty. She considers business is about building trust and long-lasting relationships. She gets jumpy if she doesn't get at least 3 weekly hours of sport, running, yoga, kitesurfing, - you name it!
Loved this article, want this kind of content and more delivered to your inbox?