← Select another article
When a shutdown is coming people usually panic in the world of mining. Heartbeats speed up and there's a lot of internal pandemonium. But why is it such a stressful experience? It doesn't have to be. The truth is performing a maintenance shutdown is ridiculously complex. Between balancing maximum safety requirements with minimal operational disruptions can be near impossible. But responding with stress and anxiety won't create a better outcome. Instead, let's shift our perspectives and start with a belief in ourselves. Successful shutdowns are possible and within your grasp. Yes, you can do this.
In mining, productivity depends on the quality and volume of ore produced. With so much specialized, heavy processing equipment, a robust maintenance plan is crucial for optimum safety, reliability, and productivity. In fact, mining sites embrace routine maintenance and even wide-scale shutdowns to perform comprehensive maintenance on equipment. This essential work often can't be executed while machines are operational, creating a necessary shutdown. Since every hour the site is idle equates to massive revenue losses, planning an efficient shutdown to reduce downtime is key.
For this mission impossible shutdown, we need the world's best team. While we won't be calling Tom Cruise, we have our own heroes: starring our consultants Etienne Vallier, Shutdown Planner, and Philippe Ballet, Furnace Integrity Coordinator. Both of our leading players are working on a massive mining shutdown project in New Caledonia. Here are the 7 secrets to executing a successful shutdown.
Identify the workload and plan ahead.

Although core maintenance tasks may take as little as a few weeks, the preparation can take up to a year. Defining the scope of work accurately and estimating the time to complete it for each piece of equipment saves both time and money. "A plan is only useful if everyone is on the same page. In mining many things need to be done ahead of time, so alignment early is key,"

states Etienne. Once the plan is decided, it needs to be communicated effectively to all stakeholders and buy-in needs to be obtained. Being prepared means taking out the guess work, eliminating surprises, and avoiding safety risks and delays.

Execute the work around a critical path.

To avoid your house of cards falling apart, you need to focus on the work orders for the core operations. Identifying the non-negotiable items that must be completed during the shutdown, is what we call the critical path. Etienne's mission is to design the optimum critical path that will reduce downtime as efficiently as possible. "In the last shutdown, we created over 2500 work orders ranging from changing a simple valve to changing a 4m by 18m pipe placed between 35m and 70m high," explains Etienne. To keep up with the sheer volume of work, it's essential to be clear on the non-negotiable items from the start.

Don't leave room for the unexpected.

On a mining site, the oven is usually

the major component

of the critical path. The oven cannot be turned off more than 80 hours at a time. When it is turned off, there are strict procedures to ensure the integrity of its equipment such as the refractory materials. Maintenance teams need to follow strict safety standards to enter the oven to complete work on rigorously timed windows, usually 8 to 12 hours. The residual heat from the oven creates a hot workspace around 40°C, which adds difficulty. All of these elements require precise planning of all maintenance with a tight schedule.

Effectively communicate the risk to improve safety.

Mining sites are

Seveso facilities, which means they are more dangerous than average. While working in isolated, confined, and hazardous areas such as the oven or the massive machinery components, safety is a serious concern. "We take special caution with equipment at vertical heights to ensure the safety of the workers at each level," adds Philippe. Since he is managing both the internal teams and the external subcontractors during shutdowns, Philippe needs to be precise with safety expectations to ensure compliance. Creating a safe work environment ensures that every colleague, parent, and friend makes it home safely at the end of each day.

Grow your team of experts.


During a shutdown, many hands are needed. More hands make light work as they say. In fact, site teams can easily multiply by 5 or more. And a lot of these people are highly experienced experts who know exactly how to execute a mining shutdown smoothly. Often many engineering professionals are not available locally, so talent acquisition, planning, and mobilisation is key.

"Some experts turn out to be ultra-rare, yet at the same time are essential to the project. Roles like refractorists, insulation fitters, quality controllers, and non-destructive testing controllers are great examples,"

explains Philippe. Finding great people takes time and a reliable people partner to scale up quickly and eliminate skill shortages.

Collect and analyse data from your equipment.

Machine health matters more than you realise. A planned shutdown is all about predictive maintenance to avoid unexpected equipment breakdowns and downtime. Knowing how machinery is performing and planning its tune-up schedule requires deep knowledge of each machine. Modern data management tools help to monitor operations, provide maintenance predictions, and indicate health in real-time. "Integrating theoretical information with live data from the field is the key to drive better knowledge, planning, and ensure a holistic approach to maintenance," states Etienne.

Always be getting better.

As soon as the shutdown work is completed, the project isn't finished yet! Preparation for the next block of maintenance starts as soon as the shutdown is finished. One of the most activities of completing the shutdown is to wrap up with an assessment of your performance by conducting a debriefing. New problems and new solutions can be easily identified for the next one. Shutdowns need to be considered in a post-mortem setting for a thorough evaluation and analysis, complete with lessons learned for next time and ideas for creating better outcomes through innovation.


Every time a shutdown announcement is delivered, we feel the stress levels rise from our clients. It is a very complex task and a race against the clock. Getting right saves hundreds of thousands of dollars. We understand what's at stake and this is why we wanted to share a candid conversation with Etienne and Philippe. Everyone goes through this experience and by sharing the struggles, the wins, and the lessons learnt, we can all become better together.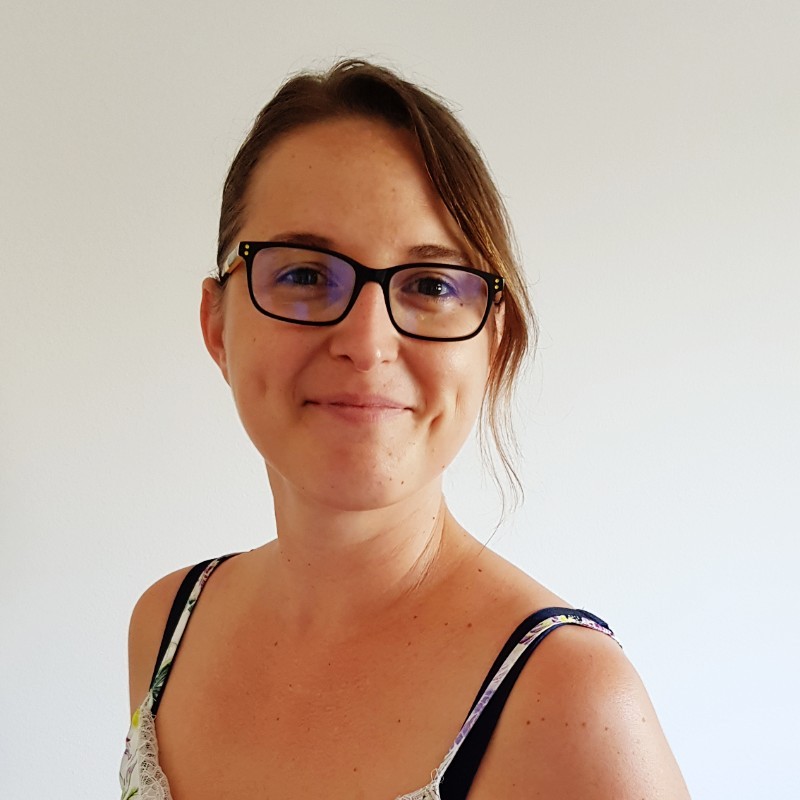 Manon Capitaine
Email + Marketing Operations Specialist
Technical native with ninja-like project management skills. She drives technology like she built it and specialises in smoothing out the digital experience. Disorganisation is her nemesis. A beer aficionado, she can be found brewing (and sampling) craft beers.
Loved this article, want this kind of content and more delivered to your inbox?