← Select another article
Examining our engineering grads.
Globally Australia has high-quality universities, but graduates from engineering programs have been steadily declining. It's been difficult for academic institutions to attract students into engineering programs and this can be traced back to declining focus in maths and sciences in high school. When exploring the graduate pool with a gender lens, there's an alarming imbalance. While females comprise 12% of the engineering pool in Australia, that lags behind Europe at 35% and Iran at 50%. Given the many advantages of gender equality, such as better productivity, growth, organizational performance, and the ability to attract and retain employees, achieving better gender balance is essential to continue to be a global leader.
Coping through skilled migration.
With declining Australian engineers, there's been a significant reliance on skilled migration to boost the engineering numbers. While many professions rely on foreign talent for volume, when compared to other professions engineering relies 57% on overseas experts, which is 17% higher than other industries. The risk for Australia lies in knowledge transfer and building internal capabilities for the temporary and permanent visa holders. Emphasis needs to be placed on selecting engineers that will build our future engineering capability, especially in areas of emerging technologies.
Post pandemic support plan.
Naturally, COVID-19 hampered the ability of skilled migrants to join the Australian workforce. Closed international and domestic borders only worsened the skills shortage. While new migration programs have been designed to prioritize skilled occupations like engineers, the current conditions make taking advantage of global mobility more challenging than usual. As of June 2020, 6 million migrants were living in Australia with England forming the largest overseas group. Australia continues to be an attractive option for skilled migrants and we are expecting to see a post-pandemic boom once borders are re-opened.
The complexities of designing engineering teams.
The nature of engineering work is project-based. Building a team of engineers to handle the project lifecycle requires lining up project phases in the right order with the right teams. When handled smoothly, engineering teams are constantly engaged in projects and seamlessly transition from one to the next. When not executed correctly, project teams can face undesirable layoffs upon the completion of work if there is no next project to begin. The harsh reality is that companies cannot afford to have resources on the books without projects to deliver. Since project phases require access to different experts at different times, Australian workplaces are changing too and responding with different employment models.
The appeal of hiring contract engineers.
While contracting isn't new, it's rapidly gaining popularity in engineering. This model means hiring engineers for a set period of time or a specific project phase and can save companies money since they only pay for what they need. While there are many contract employment models, companies are opting to team up with talent agencies or reliable technical recruitment partners who manage all aspects of employment directly. Not only does this approach save administration and payroll headaches, but these technical engineering partners have deep talent pools. This means they can provide a steady stream of engineers to align projects with the right workforce at the right time. Outsourcing team-building with trusted partners is gaining popularity with its scalable, flexible workforce that can quickly evolve to match current workloads.
The appeal of being a contract engineer.
Engineers are also seeing the upside of moving to contract roles. They enjoy greater flexibility in setting their schedules and greater exposure coming from experiencing a variety of projects or industries in a short period of time. Increasing the volume of knowledge and skills learned through increased diversity of projects can make contractors more desirable and preferred for future opportunities. It's a great way to build professional networks faster and to test out new industries, projects, or companies. Plus contractors often enjoy more opportunities for breaks between assignments and also benefit from higher hourly rates to account for the lack of security.
Retaining your existing engineers.
No matter which employment models a company prefers, retention is everything. In a hot market with a serious shortage of engineers, companies are going to great lengths to retain their existing workforce. Workplaces are boosting their benefits and staff perks to promote a higher quality of life. Companies are getting creative in their design of an attractive workplace that can include everything from fitness, family support, or even re-engineering the work week. Beyond ensuring competitive compensation, other key benefits like training and professional development are smart ways to upskill existing staff and shrink the skills gap.
As a nation, we have exciting ambitions that require us to expand our engineering capabilities. Tackling the attractiveness of STEM subjects academically will help to build a more robust future pipeline. For companies who are facing a skills shortage, embracing alternative employment models and focusing on employee retention are strategic moves to help companies maintain a healthy supply of engineers.
Are you finding a shortage of skilled engineers? We can help. Head over to www.easy-skill.com to supercharge your team today.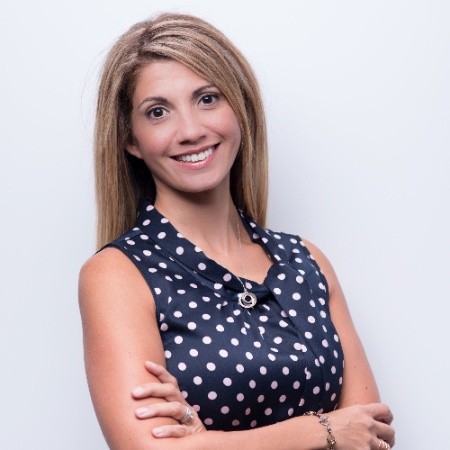 Samantha Shah
Chief Marketing Officer
Our chief value creator with a knack for finding meaning everywhere. She bends words to create clarity while making a lasting impression. She can also make you laugh. An exiled Canadian now living in Australia, she enjoys the heat but misses snowboarding and the apres ski.
Loved this article, want this kind of content and more delivered to your inbox?