← Select another article
Playing corporate chess.
Assembling a global workforce can be tricky. Much like a game of chess based on using strategic decisions to outsmart the competition, when it comes to building the right teams, the same logic applies. It requires strategy, carefully planning your workforce needs, aligning people to projects, and moving players to project sites around the world. Corporate chess is complicated. But creating international opportunities is the key to landing the best players, since 72% of people are excited to be a part of a global team.
Top questions before launching global mobility.
If you find yourself contemplating the ins and outs of augmenting your global workforce, it can be a lot to digest. The best place to get started is figuring out how to approach it. Some common questions companies find themselves facing include:
How do I hire employees in unfamiliar locations?
If these locations are foreign countries, how do I ensure compliance with new employment regulations, labour contracts, tax rules, and payroll?
Is it better to hire locally and relocate staff to project sites? Or hire talent near the project sites?
How do I relocate local professionals to new regions, states, or countries?
How do I learn the details of work permits and application requirements for each country?
How much does global mobility cost?
How do I increase my chances of successful applications and shorten the time to process?
How do I ensure my expats are happy and successful?
The technical skills gap in engineering.
In heavy industries, there's a severe global shortage of technical talent and engineers. The war for talent is real, and the national talent pool seems to be shrinking. To make matters worse, there's a mass exodus on the horizon as experienced senior engineers and technical experts are rapidly approaching retirement. Naturally, there are serious concerns about undocumented knowledge accumulated over a lifetime of experience leaving with a retiring workforce. Without an up-and-coming seasoned intermediate workforce to pass the knowledge to, it exacerbates the issue further. It's not just an intermediate problem, but a junior one too. Lower levels of engineering graduates mean the problem is growing and 46% of companies have trouble finding the right people.
Going global is the secret bridge builder.
With too many technical vacant roles, incomplete teams struggle to deliver projects on time and on budget. There's intense competition for experienced technical professionals, which drives wage inflation. And so heavy industries are rethinking their approach to hiring to include foreign expertise, which multiplies the size of the talent pool. Borderless business makes sense for most companies, but it requires deep industry, immigration, and people knowledge to be successful.
Foreign talent can save money.
Despite the cost of applying for work permits, immigration statuses, and selecting global mobility partners, hiring internationally can actually be cost-effective when executed well. Compensation varies tremendously across cities, regions, industries, and especially countries. Selecting qualified talent from emerging markets or areas with a better supply and demand equation can balance the investment required for applications and relocations. This is especially true when expats are required for a longer duration.
Eligibility criteria are constantly changing.
For clients considering handling global mobility internally, the infrastructure required can translate to a department of dedicated full-time staff. Migration rules are constantly evolving and talent can be found in a broad range of countries. Staying current with the latest updates is essential to ensure that eligibility criteria is met for roles, individuals, countries, and projects. This initial vetting avoids wasting time with ineligible or incomplete applications that waste time, energy, money and can be subsequently rejected.
The administrative burden of applying.
The process of assembling an entire work permit or visa application is an intense volume of work. It can require dozens of separate documents, application components, and translations. Knowing how to do this successfully demands knowledge, precision, and nailing every single detail. Oversights, errors, and omissions can quickly result in a failed application. Unfortunately, given the volume of work required to apply, rejected applications are a colossal waste of precious resources and can cause project delays. Once companies find the right global player to join their team, moving quickly and successfully is essential to landing the candidate and avoid losing out.
Following the laws and moving abroad.
After a visa or work permit application is approved, companies need to learn how to write effective contracts for foreign staff and quickly learn applicable labour regulations. Ensuring offers are fair, competitive, and set up correctly from payroll, tax, and social benefits is essential to avoid fines or worse. Then the process of organising relocation for the individual and their family, if applicable, is another significant part of the project. Often relocation support is offered to help families move without the stress.
A smooth settling-in process.
Once the paperwork is signed and travel is organised, expats need to adjust to their new environment and need on-ground support to settle in. From finding a new place to call home to sort out banking and transport and everything in between, moving to a new country is a lot to take on. Foreign talent often needs cultural support to understand the subtleties of the new location and sometimes even language support. When a family relocates together, they often need family assistance to settle into schools, new routines, and more.
For companies that aren't ready to establish an internal global mobility team just yet, they can choose a people partner who makes global mobility simple. When looking for the right people partner, look for someone who brings a proven history of success and has deep expertise in evolving work permits and visas. Finding someone who can streamline applications simplifies the administrative burden, keeps costs in line, and increases the likelihood of a successful application. When you need to get global mobility right, we can help. Drop us a line and let's see how we can help.
Do you need to explore global mobility options? Send us a message to discuss how we can help you grow your business.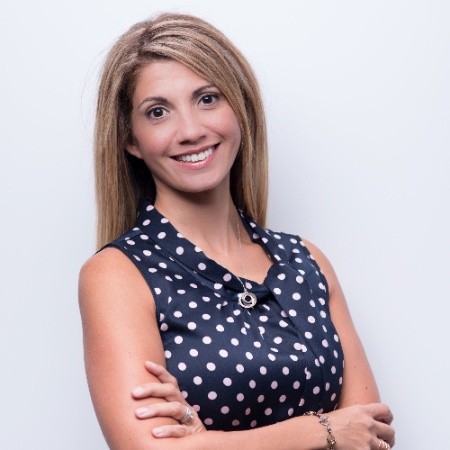 Samantha Shah
Chief Marketing Officer
Our chief value creator with a knack for finding meaning everywhere. She bends words to create clarity while making a lasting impression. She can also make you laugh. An exiled Canadian now living in Australia, she enjoys the heat but misses snowboarding and the apres ski.
Loved this article, want this kind of content and more delivered to your inbox?