← Select another article
When it comes to how we work, jobs come in all shapes and sizes. The modern workforce is embracing employment models with unprecedented diversity. The influx of new options can make it difficult to figure out what style is best for you. We're here to help. Let's start by exploring the differences between contract and permanent roles.
Permanent roles are where you join a company as an employee.
Your compensation is usually determined on an annual basis and covers an estimated period of hours weekly.
Peace of mind is here with the stability of continuous employment (and income).
Well-being perks are included like paid vacations, sick leave, retirement contributions, and any other company programs like professional development.
Opportunities for advancement within your organization.
Greater sense of belonging and community.
Great for those who crave stability.
Contract roles are where you work at a company for a set timeframe.
Your compensation can be based on an hourly rate or a day rate.
Pay rates are often higher than permanent roles.
Contract roles can offer more flexibility with hours.
Expands your knowledge/skills faster with a greater diversity of experiences across projects, companies, teams, technologies, etc.
Builds your network faster.
Great for an adventurous spirit.
The benefits of joining a global workforce partner.
Contract roles can come in a few different forms too. When considering becoming a contractor the level of risk you take on is influenced by whether you go direct or choose to join a people partner like Easy Skill. When you join the Easy Skill team, you become a part of our global company which creates a hybrid work model that blends traditional permanent and contract roles offering the best of both worlds.
In this model your dedicated business manager works hard to understand you and your goals so we can find the right opportunities for you to thrive. We remove the stress of going in alone and manage the employment relationship with the organization, so you can focus on doing the work you were trained for. We include wellbeing perks like holidays and sick leave, as well as social contributions. We follow your assignment closely to ensure you and the company are both happy and we also work hard to renew your contract or line up the next one when it's time.
Contract workforces are taking off now more than ever.
During times of uncertainty, recruitment freezes can make hiring full-time permanent employees next to impossible. But productivity is required to move project workloads along, so organizations turn to contract staff for 3 main reasons.
Scale teams quickly.

Engineering projects come in phases and staff should too. Often technical experts are needed for a particular phase of a project, but not the entire duration. Contract roles allow companies to find the experts they need faster and fill the talent gap.

Manage costs better.

Hiring experts isn't usually cheap. So hiring them for a fixed period of time (only what they need) is a great way to manage staffing costs compared to permanent hires. This approach helps companies to keep projects on budget.

Trial potential employees.

The cost of making the wrong hire is astronomical. Sometimes companies prefer to bring new employees on in a contract capacity to ensure they have the right skills, attitude, and cultural fit before moving to a permanent role.
Contract solutions lighten the load for HR teams.
Another important reason companies are turning to trusted people partners like Easy Skill is the complexity of technical recruitment. From trying to understand the nuances of so many technical roles to creating the perfect position brief there's a lot of deep knowledge required. Then there are the detective skills of knowing where to look for experts and the heavy lifting of sifting through volumes of applications. Then there's the vetting of potential candidates for tech skills, soft skills, and cultural fit.
When you breakdown the key elements of technical recruitment, it's easy to understand why the workload is so heavy and incredibly time-consuming. Whether tech teams are looking for their own talent additions or asking their HR partners to lead the charge, it's a lot to take on. It's safe to say that companies are overburdened adapting to the shifting landscape thanks to COVID-19 and they don't need to take on any more. Our clients are excited to gain the peace of mind that comes from working with an ultra-responsive people partner who comes from a technical background. Being able to align projects and peoples is how we help our clients supercharge their teams.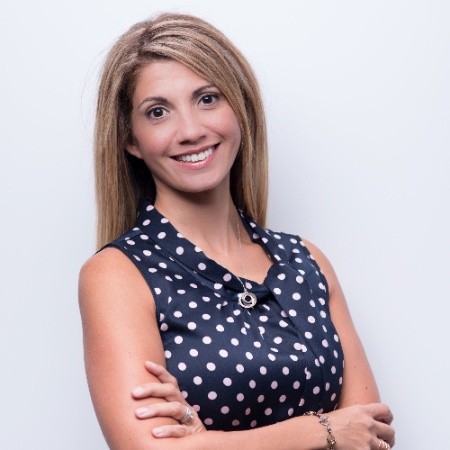 Samantha Shah
Chief Marketing Officer
Our chief value creator with a knack for finding meaning everywhere. She bends words to create clarity while making a lasting impression. She can also make you laugh. An exiled Canadian now living in Australia, she enjoys the heat but misses snowboarding and the apres ski.
Loved this article, want this kind of content and more delivered to your inbox?