← Select another article
An ocean of advice.
The internet is a sea of ideas for how to be better at job interviews. Apart from the basics like dressing for the part, showing up on time, and bringing a copy of your CV, there's more you can do. Non-verbal cues can make a bigger impression than what you say, so it's essential to consider eye contact, smiling, and body language. And, of course, doing your homework on the company, the interviewer, and the role can be helpful to show your interest and identify specific questions to ask (see point #5). But if you're ready to take your interviewing skills to the next level, check out these five tips to nailing the interview.
Own Your Personal Story. You can bet that your interview will open with a routine standard ice-breaker question. So tell me a little bit about yourself. Knowing that this question is coming, allows you to prepare in advance. And this is the secret to making a solid first impression. Have you taken the time to hone your pitch? A well-told, thoughtful story takes the interviewer on a journey. Can you summarise what you do and how you make an impact in 60 seconds? Can you share your career evolution concisely in two minutes?
Bring Real-Life Examples. Interviewers come with many questions designed to assess potential fit. They could be interviewing many candidates, so it's important to use engaging storytelling that demonstrates your capabilities. Behavioural questions are common now where you share examples of how you think and behave to handle situations. Stories are memorable. Can you think of challenges that have arisen in your career, how you solved them and what you learned? Or perhaps a moment of failure? Keep your stories short and highlight the positives of each experience. Know your stories well, so you present yourself with confidence.
Understand the Value of Numbers. Look at your list of accomplishments and see how you can quantify them. The four critical metric areas cover growth, savings, helping others, and frequency. How has your work improved processes or outcomes? Have you reduced the time it takes to accomplish something? Or saved the company money? Have you launched a new program that made a significant impact? When you quantify the impact of your work, it leaves a lasting impression that's hard to forget. Once you know your metrics, find a natural way to weave them into your examples for more impact.
Hone Your Value Sets. Cultural fit is an essential predictor of success. Many interviewers will ask questions about your likes and dislikes on various topics, from your jobs to your bosses to company values. Knowing what you like and don't like will help you answer these questions authentically and ensure you identify the right fit. Do you have a set of beliefs that guide your daily work? Share these with your interviewer if you want to bring a level of personal awareness that will leave an impact.
Come Prepared with Great Questions. The interview is a two-way street where you have the chance to assess the interviewer, the role, and the company too. So come prepared with a written list of important questions to help you make an informed decision. Understanding more about how to excel in the role and the cultural style is key. When interviewing with your potential boss, make sure to take the time to get to know him or her to be confident you will enjoy your days. They say your boss has the power to make or break your job, so choose wisely.
Universal attractive qualities for candidates.
There are sets of candidate qualities that are universally attractive to companies. Knowing what they are and measuring yourself against them is a tremendous first step to nailing the interview. Collaboration, adaptability, and growth potential are a few positive indicators. Companies look for people who can solve problems, resolve conflicts, and turn challenges into opportunities. Emotional intelligence is high on the list of desirable qualities. Leadership qualities can also be sought after since companies with high-quality leaders are 13 times more likely to outperform the competition across finances, quality, engagement, and customer satisfaction.
Remember there are a few candidates.
Once a company has narrowed down the applicant pool to the I have to meet these people bunch, that's where the magic happens. By this stage, they've used your CV, your LinkedIn profile, and your cover letter to assess whether or not you have the skills needed to perform the job. Now the interview is about learning about you and why they should hire you for the role. Companies meet a handful of candidates because they want to select the best one. Keep this in mind as you reflect on steps 1-5 to ensure your answers describe your unique value – the one they only get if they hire you. Standing out from the crowd is important to becoming the chosen one. So don't be afraid to be yourself, bring your personality, and try to have some fun along the way.
Are you in the market for your next career adventure? Apply to our current job opportunities.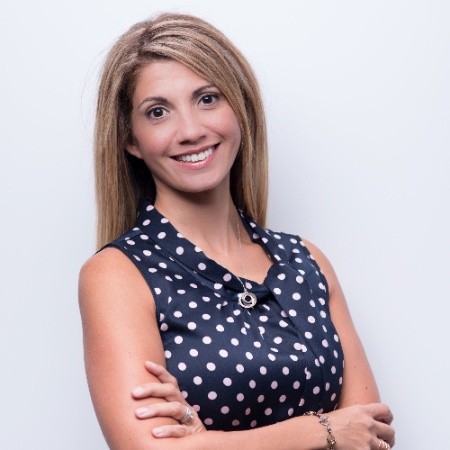 Samantha Shah
Chief Marketing Officer
Our chief value creator with a knack for finding meaning everywhere. She bends words to create clarity while making a lasting impression. She can also make you laugh. An exiled Canadian now living in Australia, she enjoys the heat but misses snowboarding and the apres ski.
Loved this article, want this kind of content and more delivered to your inbox?