← Select another article
What is a bad hire?
A bad hire is someone who appears qualified for the role but either doesn't perform well or turns out to be a bad fit for your company. Evaluating pre-hiring competency doesn't always predict future performance. Once a hiring decision is made, it's a good idea to watch for confirmation of having made a good hire. Or on the other side, watch for the signs of a bad hire, like poor work quality and inabilities to meet deadlines. Patterns of behaviour usually emerge quickly. Other behavioural indicators can include attendance and motivation, as well as a lack of cooperation. Bad hires are more common than you think. 95% of companies surveyed admitted to hiring the wrong people, and when bad hires happen, they have a big impact.
The bottom line costs.
While most organisations are confident about the costs of hiring, what's the cost of a bad hire? Sure there are direct costs of rehiring such as advertising or recruitment fees. But there's also the cost of time invested in the process to assess, interview, and negotiate with new candidates. In some cases, terminating the bad hire incurs additional costs. Once a new hire is selected, there are onboarding and training expenses, as well as lower productivity during ramp-up periods. Although total costs are hard to state across industries, roles, seniority, and talent pools, bad hiring costs far more than regular hiring. In fact, it can cost between 90-250% of the employee's salary. Zappos CEO Tony Hsieh estimated that bad hires cost their company well over $100M.
The collateral team damage.
When one team member is unable to perform their duties, the remaining team members pick up the slack and assume heavier workloads. While this is normal during ramp-up, sometimes new hires just don't master the ropes as quickly as expected or sometimes at all. Since companies are usually quick to hire and slow to fire, it can mean lingering subpar performance while determining the best course of action. Meanwhile, the remaining team is left overworked until a suitable replacement can be secured, leaving others burnout and disrupting long-term productivity. Sadly it can be contagious internally. Bad hires can lead to disengagement and erode an employer's brand.
The art and science of hiring right.
Unfortunately, there's no one-size-fits all approach to landing the perfect hire. Practice can help alongside a standardised hiring approach. In heavy industries, it can be difficult to translate projects into skills requirements and roles effectively. Since large, complex projects come in phases, different experts are needed at different times in the project. To successfully handle this, it means building the perfect pipeline of technical experts available to work exactly when you need them. Hiring is a learned skill and it's important to note that project managers are experts at leading projects, teams, and even winning work. But they're not always trained in hiring, interviewing, and candidate selection. Companies with human resources teams, can find tackle the challenge together, but often collaborating across departments can slow the pace of hiring and increase complexity.
The key to accelerating time-to-fill.
Hiring technical talent and engineers is some of the hardest hirings to do. Did you know that technical industries have some of the slowest hiring times? It can take an average of 58 days to fill an engineering role from start to finish. That's a long time when the clock is running against tight project deadlines. But it doesn't have to be that way. Working with a technical people partner like Easy Skill can reduce the time-to-fill by up to 70%. Or hires can be made in a matter of days when project managers choose to grow their team with contract technical talent instead.
The technical people partner advantage.
So what makes a technical people partner different than the rest? It starts with background synergy. When a people partner comes from a technical background, it eliminates the need to translate technical needs and project requirements into roles and responsibilities. They say it takes one to know one, so this is a big advantage when it comes to identifying the right talent for each phase of a complex project. Another important asset is having a solid global network of technical talent and engineering experts to find the right candidates quickly.
Prevention is the right move.
The best strategy to avoid making a bad hire is prevention. Calibrating your hiring process is the first step. Choosing a trusted technical people partner is the second step to ensuring you can align projects and people without the stress. It also alleviates the pressure to hire too fast and brings valuable objectivity to help you add the right talent to your teams every single time. As technical experts ourselves, Easy Skill helps companies find top quality technical talent faster and helps them hire right every time. After helping clients add 580 candidates to their teams, we've honed our formula for making it easy to find, move, train, and power up teams around the world. ­­­­­
If you're ready to supercharge your technical team, drop us a line here.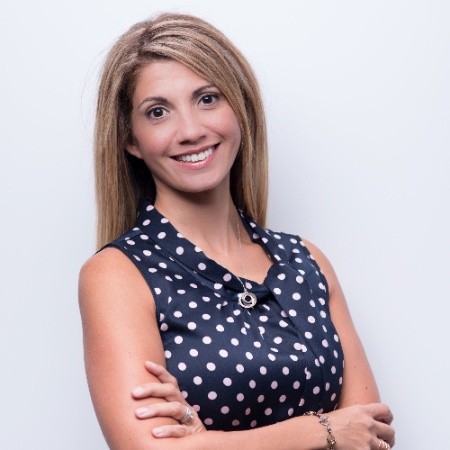 Samantha Shah
Chief Marketing Officer
Our chief value creator with a knack for finding meaning everywhere. She bends words to create clarity while making a lasting impression. She can also make you laugh. An exiled Canadian now living in Australia, she enjoys the heat but misses snowboarding and the apres ski.
Loved this article, want this kind of content and more delivered to your inbox?