← Select another article
When major weather events strike, communities are deeply affected. Damage is sustained during the event itself and followed by the restoration process. Depending on the extent of the damage, dealing with the aftermath can be a long process. Just like a severe storm, the pandemic impacted everyone and we're on the road to recovery. As we look ahead to the restoration process, there are many exciting major indu­­­strial projects on the horizon. Take the Papua LNG Project (liquid natural gas) in Papua New Guinea (PNG), which is brimming with opportunities for nationals and internationals alike.
The state of LNG production.
Globally the demand for LNG is rising thanks to its healthier environmental footprint. Not only does LNG production and combustion produce lower emissions, but it's relatively cheaper to produce than other fossil fuels. But the pandemic accelerated an oversupply as new projects continued to produce more capacity that outpaced demand at a time where the world needed to consume less LNG due to restricted activities. Coupled with lower oil prices, margins shrank placing pressure on projects and halting some all together – including the Papua LNG Project.
The long-term outlook for PNG.
As a nation rich in LNG, the future for Papua New Guinea looks bright. LNG production inside PNG is still more profitable compared to other gas fields like Australia (50% lower) and Europe (70% lower). Since national operating costs are substantially lower than other nations, it makes this small Pacific nation a winner in the hopes of being profitable even with record low oil prices. The ability to supply a high volume of natural gas with material liquid content adds to its competitiveness.
Papua LNG in a snapshot.
The Papua LNG Project is the second largest nationally, next to PNG LNG. Operated and led by Total in partnership with ExxonMobil, Oil Search and the PNG state this project is estimated to produce 5.4M tonnes of gas annually using supply from the Elk Antelope gas fields. Beyond production, a major transportation challenge has emerged to link the gas fields to the capital Port Moresby. A gas pipeline will be needed to transport the LNG product while avoiding impacts to natural habitats and existing facilities.
A new and improved plan

.
Moving forward is a good sign. "The Papua LNG will move into the next phase of pre-FEED (front end engineering and design) in September after the financial stability agreement was signed in February," says PNG Prime Minister James Marape. The fiscal agreement in February 2021 is a strong commitment to activating the project. Once pre-FEED is completed, the FEED phase will begin in early 2022, which is when the first wave of technical talent will be required.
Staffing in the face of a skills gap.
It's no secret globally there's a serious shortage of technical and engineering talent, especially in highly specialised industries like oil and gas. Inside PNG, the state of affairs is exacerbated by the island's limited population. Taking cues from a similar project with a similar name - the PNG LNG Project (operated by ExxonMobil), it's evident they rely on a hybrid workforce. With nationals making up 90% of the workforce and internationals filling the remaining 10%, it's a strong recruitment model that's helped them to build the right technical teams. This hybrid workforce means big opportunities for nationals and internationals.
Enriching local communities.
Processing the country's rich LNG reserves creates major economic benefits for the Island. By prioritising local talent first, there will be a mandate for training and upskilling of nationals to fill a diverse collection of technical roles. Each new job created represents increased earning power over an individual's lifetime and raises the bar. Learning from the neighbouring PNG LNG Project, there were big impacts on the community with the Community Lifestyle Improvement Project (CLIP). In a nutshell, by providing new ways to achieve financial independence, they saw an increase in living standards for indigenous communities.
Cross-cultural teams are the perfect blend.
When it comes to building the best technical teams, sharing knowledge, skills, and know-how from around the world is the formula for success. Building a global workforce is also the key to maximising productivity. Yes, diversity actually creates better outcomes. Ethnically and culturally diverse teams outperform peers by 33% in terms of profitability. Continuing to embrace the hybrid local-international recruitment strategies for the Papua LNG project will ensure the best outcomes for everyone involved.
Global Mobility in PNG.
When it comes to implementing the global mobility part of finding and moving the right foreign talent, it's labour intensive process to move experts around the world. Companies need to deeply understand evolving eligibility criteria and complex application processes. Ensuring each component of the application process is completed thoroughly with superior precision is essential to avoid rejected applications, delays, and wasted resources. Instead of establishing internal global mobility teams, companies and candidates rely on people partners like Easy Skill with proven expertise in migration solutions for PNG. Working in PNG is not only possible, but easier with the right people partner.
Are you excited about the opportunities that lie ahead in PNG? If so reach out to us here to add your name to our contact list for project updates!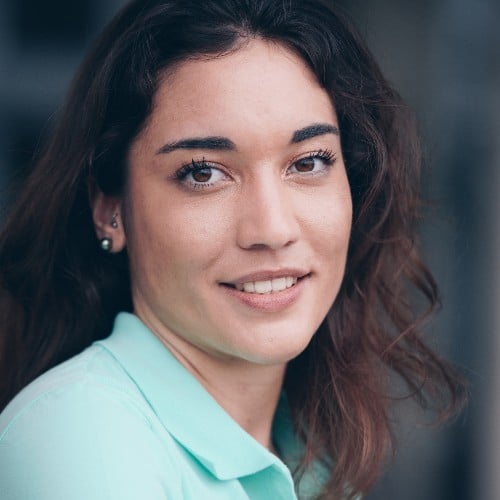 Zoé Braun
Content marketing specialist
Brand storyteller in more than just one language. She writes moving human stories and translates technical topics so they're easy to understand. Pretty nifty. She considers business is about building trust and long-lasting relationships. She gets jumpy if she doesn't get at least 3 weekly hours of sport, running, yoga, kitesurfing, - you name it!
Loved this article, want this kind of content and more delivered to your inbox?