← Select another article
From a very early age, you learned numbers. Whether you loved them or you hated them, math class was an important part of growing up. From basic arithmetic all the way up to advanced calculus and even algebra, there was a little math for everyone. Including Julien Collonge. He discovered his passion for figures early enough to pursue a career in data science. As an emerging field at the time, data science was known for using math and insights to help companies make difficult decisions. Since Julien loved both math and science, it was the perfect match.
A rare bird.
With 83% of companies investing in big data and job vacancies outnumbering job searches by 3-to-1, it's clear there's a data science problem that doesn't add up. In fact, there's a serious shortage of data scientists around the world. So when we look at the island of New Caledonia and its small population of 300,000, it's easy to see how experts like Julien are incredibly hard to find. And we're pretty excited to say, we found him! "Whenever I feel lonely as a data scientist here, I quickly remember that any challenging opportunity will likely be perfect for me and I'm instantly happy again," he confides.
Decision-making and predictability.
Uncertainty can be scary. Some of us like to believe in the power of a crystal ball. And why wouldn't we? It's wonderful to imagine a world where we know what tomorrow holds. Being better prepared and anticipating upcoming challenges before they happen. And while we don't have any leads on a crystal ball just yet or a magic wand, data science is proving to be the dark horse we never expected. Data science is not only predicting the future... it is the future. And the more data, the better the results.
Driving public health advancements.
When Julien began working in New Caledonia, he was involved in a large public health study to better understand dengue fever. It had astoundingly varied results and for some sick people, they ended up seriously ill very quickly with a stay in intensive care. By identifying the common factors for patients, data modelling was able to predict illness severities and even assess the risk of death. This research has the power to predict dangerous situations before they occur and give medical professionals time to intervene before it can be too late. Helping people survive dengue fever is just one of many invaluable data science applications.
Knowledge accessible for all.
After several medical research adventures, Julien set out on his own. The most challenging aspect of consulting was to help people understand the value of harnessing the power of data science in a business setting. It takes a unique person to see math like a data scientist and it's hard to share this perspective. "What I enjoy the most in my job is that I never know what the figures are going to tell me. The results are based on mathematical factors and they completely skip over personal bias and opinions," shared Julien. This is why it's hard to set expectations about what a company might discover in a data adventure without conducting the analysis first. Making science understandable for everyone is part of his passion now and here's a French article he authored on the usage of data.
Data in mining.
Data science serves every industry including mining in New Caledonia. Mineral estimation, waste management, maintenance planning, and equipment selection are recurring challenges the industry faces. Sometimes you need to invest in technology and/or continuous improvements before you can actually see the benefits, like when it comes to predictive maintenance. "I'm not motivated to focus on any specific sector, but I'm passionate to see how far artificial intelligence can take us," declared Julien.
The world is changing.
The only constant is change itself. We are in a race to figure out how to accelerate productivity, innovate how we work, and optimize efficiency. Business has really become about working smarter, not just harder now. And that requires thinking outside the box and being ready to experiment with new ideas. At Easy Skill, we believe in promoting productivity through people. We help supercharge teams with the right people in the right places with the right knowledge and the latest technology. As a company of entrepreneurs, we're passionate about bringing new ways of working to our clients so that we can help them get more done.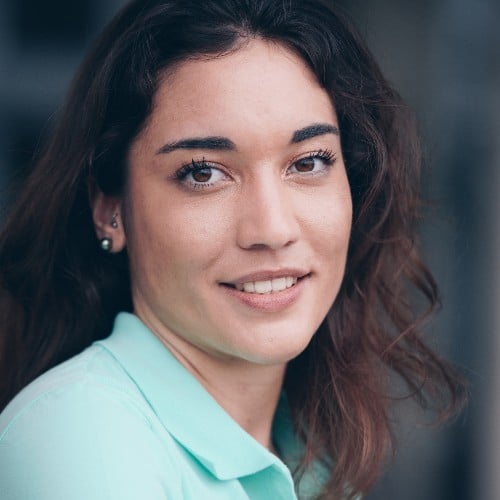 Zoé Braun
Content marketing specialist
Brand storyteller in more than just one language. She writes moving human stories and translates technical topics so they're easy to understand. Pretty nifty. She considers business is about building trust and long-lasting relationships. She gets jumpy if she doesn't get at least 3 weekly hours of sport, running, yoga, kitesurfing, - you name it!
Loved this article, want this kind of content and more delivered to your inbox?