← Select another article
The world is growing at an intense pace. And with a booming population, the building design industry is working hard to keep up. Figuring out how to improve the way we work is a cornerstone for every industry including construction. Over the last 20 years, BIM has been gaining popularity within the architecture, engineering, and construction (AEC) world. And for good reason. We're in the digital age and technology is revolutionising our approach to practically everything. Including how we approach to collaborate and manage multi-disciplinary building design.
All the fuss.
In case you're curious, BIM is an integrated digital approach to designing and managing a built asset throughout its lifecycle. It encompasses planning, design, construction, operations, and maintenance. It allows building professionals to simulate projects, analyze plans, and visualise the final building. This clarity gives the necessary insights to every discipline to make better decisions and work together more effectively. From concept through to design to materials selection and operations. This single view enables dramatic efficiency.
A concrete solution.
With a digital simulation, each part of the project works seamlessly together. Issues are identified earlier and solutions are discovered proactively. Costs are easier to manage and changes are easier to understand when it comes to their impact across the entire project. The economic value driven by BIM methodology is proven and well documented and it's a movement we support. Elevating the way we approach work is our passion, so we hired our own internal expert to guide clients towards better outcomes. Meet Anthony who explained the top five advantages.
Better visibility drives better coordination across disciplines.
Seamless integration across HVAC, plumbing, and electrical engineering enables a holistic design that works together. This yields a quicker design and build time with fewer issues, which saves a lot of money and helps investors to reach occupancy faster. Shortening the design build timeframe also frees investment capital up quicker, which also enables more construction projects to take place in a shorter timeframe.
Streamlined communication enables better collaboration and quicker decision making.
Empowering key stakeholders with the right knowledge accelerates the entire project and helps to deliver each phase on-time or earlier. The power of being able to see and analyse the digital structure allows problems to be spotted quicker and challenges to be replicated in the simulated environment. Changes are easier to test virtually identifying conflicts before they arise.
BIM changes the way we work and how we meet new challenges. Better workflows create cost savings from labour, material selection, and collaboration. It also produces higher quality designs and buildings. And reduces the time to delivery, which is a major win for investors. Even a 1% reduction in construction costs would save society about $100 billion annually.
At Easy Skill, we are dedicated to help our clients reach new heights. Simplifying project delivery is what we do and BIM is another way we help clients shape a better future. Which is why we've invested in BIM internally with Anthony. From delivering outsourced engineering, placing BIM experts within our clients' offices or even offering BIM training and technology, we've got even more solutions to help our clients win the day.
Need some BIM power? Drop us a line at getitdone@easy-skill.com and let's see how we can change the game.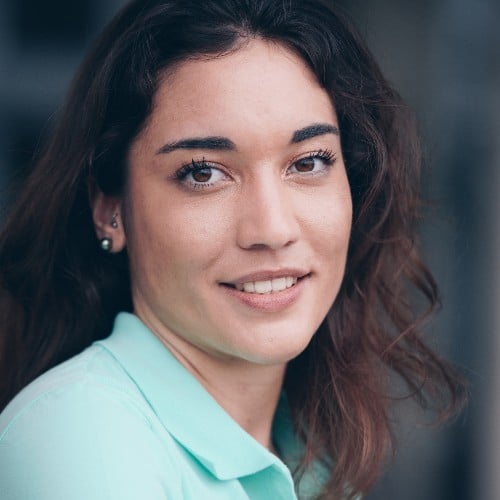 Zoé Braun
Content marketing specialist
Brand storyteller in more than just one language. She writes moving human stories and translates technical topics so they're easy to understand. Pretty nifty. She considers business is about building trust and long-lasting relationships. She gets jumpy if she doesn't get at least 3 weekly hours of sport, running, yoga, kitesurfing, - you name it!
Loved this article, want this kind of content and more delivered to your inbox?