← Select another article
Engineering is a highway for success.
Often your intuition knows what will make you happy. Anthony initially began his career making an important difference as a car crash calculation engineer. Helping drivers be safe was incredibly rewarding. After a while, he moved on to become a calculation engineer, using digital simulation to optimize product developments and then forayed into the world of digital modelling. Learning how to embrace science and math in a digital environment with simulations and testing was the common theme. Each one of these roles involves a strong people-first connection.
Shaping the future with intelligence.
"With modelling technologies, you can detect and plan the projects from start to finish including modifications," explains Anthony. This visualisation enables designers to see the finished project and understand how each decision affects the overall outcome. It also enables quick testing and experimentation during the design phase, which eliminates the guesswork from optimising designs.
The left-brain myth.
Did you know that the left side of your brain is sometimes called the digital brain? It's the side geared towards logical thinking and the right side is earmarked for creativity. Throughout his career, Anthony embraces his left brain to understand the rationale for selecting the next move and feeds his creative brain by tackling new systems and projects at each adventure. "Simulating is incredibly powerful. Whether it's aerodynamic trajectories for defence projects or pedestrian-car crashes, I'm inspired to improve outcomes by anticipating problems before they occur," he shares. Increasing safety standards requires a type of analytical and calculating thinking that resonates strongly with Anthony.
Embracing an inner entrepreneurial spirit.
After experiencing a variety of assignments in the automotive and aerospace industries, Anthony branched out on his own. He embarked on an entrepreneurial journey to help more people and to increase his exposure to different industries. He knew everyone in every sector could benefit from simulations and calculations if they were open-minded. A few years into his journey, he joined the Easy Skill team to spearhead a BIM assignment in Lyon, France. As his assignment ended, discussions heated up around continuing the partnership. Anthony agreed to join the internal team to launch the BIM Solutions that would revolutionise the design-build industry.
It takes one to know one.
As a long-time modelling and calculations expert, it's second nature to talk about the value of BIM. As a former consultant, it's easy to speak the same language as our customers in the field which helps people to realise the power of BIM faster. "Modelling enhances productivity and profitability and creates better finished projects. It's something companies can't afford to ignore!" states Anthony. Moving ahead with undeniable energy and passion, Anthony is excited to help people everywhere improve how they work.
Recognising talent is easy too.
People sharing the same passion are kindred spirits. As a BIM engineer, it's second nature for Anthony to connect with the candidates he needs to drive upcoming projects. "Clients are placing a lot of trust in us to build their internal BIM capabilities and to accelerate their transformation," shares Anthony. Clients appreciate this level of first-hand expertise to select the right team of experts to realise their digital transformation.
BIM unlocks untapped potential.
Since January 2021, another one of our consultants Jérôme is discovering new possibilities with BIM in the nuclear world. "Do you know what the most exciting part of my job is? In the final outcome, BIM will be coupled with technologies that don't even exist yet," states Jérôme. Modelling technologies are cutting edge solutions for people who enjoy challenging the status quo and improving the world of work.
The skills gap is a green light for candidates.
Although BIM has been around for a while, there is a serious skills shortage when it comes to finding experienced pros. In France, companies are aware of BIM and understand it contributes a lot of value. Figuring out the BIM vision and action plan relies on finding the right experts to help companies make the leap. "With the 2022 BIM mandate coming into France, companies are considering how they can prepare to embrace the full potential of BIM. And that means finding the right experts," shares Anthony.
Are you a digital modelling expert or BIM engineer ready for a big assignment? Apply to our opportunities now.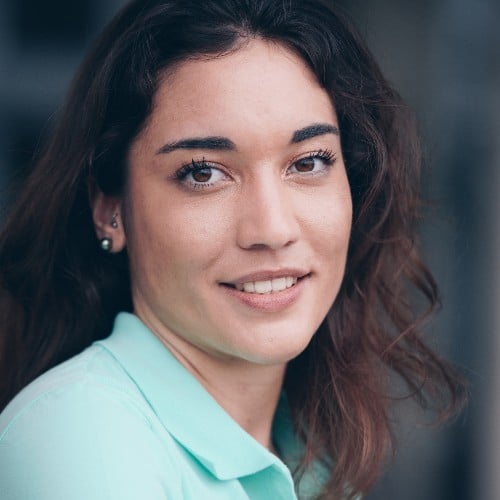 Zoé Braun
Content marketing specialist
Brand storyteller in more than just one language. She writes moving human stories and translates technical topics so they're easy to understand. Pretty nifty. She considers business is about building trust and long-lasting relationships. She gets jumpy if she doesn't get at least 3 weekly hours of sport, running, yoga, kitesurfing, - you name it!
Loved this article, want this kind of content and more delivered to your inbox?