← Select another article
The Internet of Things (IoT) is bringing connectivity to unexpected places. As we embrace the information superhighway, digital intelligence is simplifying our lives in delightful ways. Ten years ago, who would have imagined a fridge or coffee maker connected to your phone? But smart home features are gaining traction quickly because these innovations make life better. While the power to activate lights and heating systems remotely is catching on, it's just the tip of the iceberg.
Automation enables a faster pace of life.
The IoT can be as simple as a motion sensor and as complicated as a driverless vehicle. Connecting things and people in new ways is the goal for technological innovations and the IoT. And it enables us to discover new ways to accelerate productivity and optimise efficiency. Whether it's life at home or work, the IoT is revolutionising modern life.
Information in real-time.
Collecting comprehensive, real-time data, and analysis enables two main benefits: superior responsiveness and better decision making. These can drive further advances in artificial intelligence and automation. Globally the IoT is expected to exceed $1 trillion by 2022. Industries leading the investment are manufacturing, transportation, and utilities. Consumer IoT spending across smart homes, personal wellness, and connected vehicles is also a major driver of the big shift.
Meet the Industrial IoT or IIoT.
The industrial world has been embracing sensors connected to wireless networks. Applications within the IIoT are about deploying smart machines to capture and share data. They sense changes in temperature, flow or volume and deliver data for analysis. They can also automate processes with better reliability than manual human intervention. Better data intelligence enables a business to move with more agility than ever before.


Automation in mining.
When it comes to operating machinery remotely, physical distancing puts safety at the forefront. Resolute Mining in Mali is the world's first fully autonomous gold mine. As expected, the pandemic left mining operations unaffected and production rates met anticipated forecasts. It's easy to see how having automation embedded in remote mining applications is a smart safeguard that mitigates the risk of closures or capacity reductions. Beyond worker safety benefits, boosting productivity and continuous operations are also dramatic outcomes.
The wearable revolution.
"Wearable technology and sensor devices are growing by 13% annually and are estimated to reach $4.3 billion in the next 20 years," states Mark Bernstein, CEO of Wearable Technologies, Ltd. Wearables are clothing and accessories that incorporate computer or electronic technologies. Some examples of wearables in action include personnel tracking to ensure the right workers are in the right locations. Biometric monitoring to ensure worker health and monitor fatigue levels. And environmental monitoring ensures air quality and temperatures are safe, while HD cameras can record procedures and provide real-time instructions to guide activities.
Advanced site operations.
Wearables in the field such as clothing, helmets, and glasses are a set of technologies that drive productivity, efficiency, and safety. By enabling real-time virtual and augmented reality, devices use displays to show essential safety and maintenance data. Access to training and checklists, training demos, and experts to guide procedures or troubleshoot issues in real-time is changing the world of maintenance. These applications accelerate skills and knowledge development in revolutionary ways.
Hindsite remote technology in action.
Blending wearable devices with intelligent software, HINDSITE remote technology enables superior information access in the fields. It makes knowledge capture simple with features to record, narrate, transcribe, tag, and geo-locate information. Voice activation features enable hands-free operations to multitask with information access while perofrming tasks, thereby maximising productivity. Storing data efficiently is the final step within the HINDSITE global library to enable better knowledge sharing and learning.
Wearing it well.
As organisations begin to turn to wearables in pursuit of productivity gains, a few considerations emerge. Creating a workplace culture with an engaged frontline is essential to reaping the rewards. Leadership support to champion the digital shift is also key and ensuring the technical infrastructure is in place like strong connectivity is critical. Guaranteeing the successful adoption of wearable technologies requires alignment from mining leaders, frontline workers, and selecting the right combination of workforce partners and technology providers.
At Easy Skill, we exist to promote productivity through people. We've partnered with Hindsite technologies to change the way heavy industries approach work. As part of our DNA to supercharge technical teams, we bring the right people together with the right knowledge and technology. We're excited to bring digital tech to traditional industries to help our clients find new, better, and more ingenious ways to deliver projects! Remote technology is a total game-changer.
If you're interested in learning more about the power of remote technology and wearables to drive productivity, drop us a line at getitdone@easy-skill.com.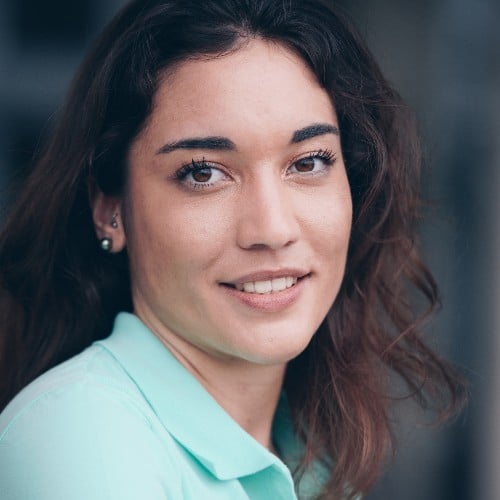 Zoé Braun
Content marketing specialist
Brand storyteller in more than just one language. She writes moving human stories and translates technical topics so they're easy to understand. Pretty nifty. She considers business is about building trust and long-lasting relationships. She gets jumpy if she doesn't get at least 3 weekly hours of sport, running, yoga, kitesurfing, - you name it!
Loved this article, want this kind of content and more delivered to your inbox?