← Select another article
But things are changing rapidly. Just like the global job market that is rapidly evolving, the world of engineering is changing too. Some roles will become outdated over time, while new roles will emerge. Major transformations and disruptions in society reshape the world and redefine even the most in-demand jobs. If you're in the realm of professional engineering and curious to know what's up next in your sector, here's what you need to know.
IT engineering
Front-end engineer, Java developer, and data scientist were the most critical jobs in the US in 2020. We are in the digital age, and everyone is scrambling to improve the customer experience. There's a growing need for technical expertise to harness the power of digital technology to create better experiences. Establishing systems to capture big data, teams to run the analytics, create new automation programs, and develop new programs to delight customers will keep all the experts in software, data analytics and automation will remain in high demand.
Biomedical engineering
This sector has one of the highest growth rates, forecasted at around
23%.
The medical sphere is shifting to infuse more technology with connected devices and equipment. The pandemic has accelerated telehealth trends with
phone consultations and remote diagnoses.
The aging population only reinforces the importance of implementing long-lasting medical tech innovations.
Renewable energy
If your ambition is to save the planet, it's perfectly compatible with an engineering career. The alternative energy sector including solar, wind, geothermal, biofuels, and hydropower, is growing fast and requires some serious engineering skills.
Mechanical and electrical engineers with a post-grad in energy
are best suited to these roles to drive our sustainable energy transition.
Petroleum engineering
The energy transition forecasts a decrease in our oil and gas consumption. However, this shift doesn't imply the end of petroleum engineers overnight. Oil still remains in high demand and the growth of renewable energy sources will not eliminate the more traditional oil and gas sector for now. Plus the LNG market is growing as a cleaner energy source. The petroleum engineering industry is expected to increase by almost
15%
by 2026.
Aerospace engineers
With a solid tie to national defence, aerospace engineering is also expected to grow. Regionally the growth will be linked to the dedicated defence budget allocated by each government. The US Defence will invest in large-scale space projects to stay ahead of space conquest forecasting an increase by
4%
by 2024. In Australia, the government has pledged
$270 billion
to developing national defence capabilities and some of that budget might be dedicated to air matters.
Civil engineering
Cities are constantly evolving like their populations with aging buildings, elderly population, environmental threats, and air quality management issues. The sustainability mandates are encouraging urban planners and civil engineers to rethink their approach to city development, as well as the local inhabitants. So we are anticipating a 5% growth in civil engineering roles.

Agricultural engineering
With a growing population and finite resources, managing sustainable food supply is becoming critical. Global warming is changing the agricultural products with reductions due to unexpected environmental disasters. Agricultural and agronomy engineers will tackle innovation and optimising efficiency levels in agriculture. The growth forecast for this sector is
around 4%.
New employment types

.
Roles are always changing and 50% of companies expect that automation will lead to a reduction of their full-time workforce. But 38% will grow their teams with new productivity-enhancing roles. The use of contract roles – people who arrive on a specific assignment with a particular scope of work for a set period of time – will also increase to enable a more flexible, scalable workforce. Employers are shifting away from permanent hires to contract workers and outsourced teams to create agile and competitive teams.
The mandatory upskill

.
To stay ahead of displaced jobs, 54% of employees will require significant upskilling throughout their careers. Among the most sought-after skills, we'll find analytical thinking, innovation, and technology competency. Soft skills will remain just as important as hard skills if not more important, even inside the world of engineering. Soft skills are not usually taught in any academic institution, but predict success on many levels and will be essential as we see the fragmented, geographically dispersed workforce remain.
Feeling a sense of accomplishment.
Having a greater purpose can fulfil an overall life goal. Whether it's healing the planet, innovating technologies, or enhancing quality of life, the best job will always be the one you find meaningful. Engineers by nature are a curious bunch geared to solve some of the world's toughest problems and so this is a noble profession for those who are inspired to make a difference.
Be ready for the unexpected

.
The most sought-after jobs of 2050 probably don't exist yet and so we must learn to be comfortable evolving with the times. Even though we don't know what the future holds, we can look expect some predictable trends. We can look forward to new roles popping up like sustainable building regulator, elderly yoga instructor, drone manager, or even AI Psychologist. It's a fantastic time to be a part of the evolving workforce and the opportunity to make an impact has never been greater, nor people's appetites for innovation.
Are you looking for your next engineering career move? Check out our current opportunities and apply now.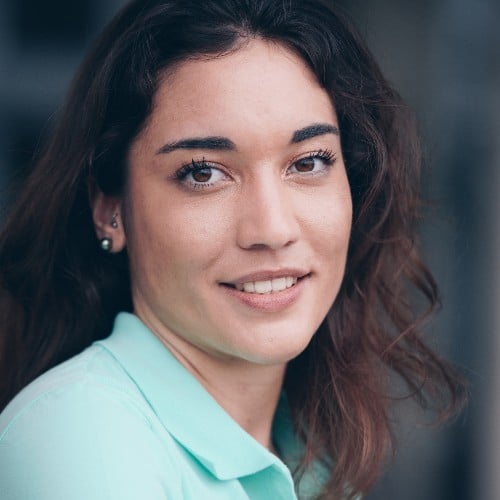 Zoé Braun
Content marketing specialist
Content marketing specialist that tells stories that matters. She considers business is about building trust and long-lasting relationships. She gets jumpy if she doesn't get at least 3 weekly hours of sport, running, yoga, kitesurfing, - you name it!
Loved this article, want this kind of content and more delivered to your inbox?