← Select another article
Are you wondering if it's the right time to make a move? To find a new happy workplace? Well, rest assured you're not alone. A recent Gallup poll shows that some level of disengagement at work is more common than we think. In fact, 69% of workers are feeling some type of disengagement. But just like motivation, engagement can fluctuate weekly and often these changes are temporary. So here are some things to consider as you decide if the right time is right now.
Job hopping is no longer harmful.
Contrary to previous beliefs, having a moderate list of jobs on your CV isn't necessarily a red flag. Sure, some employers still have an unfavourable perception associating too many jobs or short contracts with increased chances you'll soon leave them too. But since it's becoming more common for people to move more frequently, perceptions are shifting rapidly. Some employers are starting to view a robust job history as a collection of experiences that make candidates adaptable, appealing and ready for a fast-paced work life.
Job tenure is declining.
The shelf-life of workers has changed dramatically. Gone are the days of 30-year tenures with a single employer. Today average tenure sits around 4 years. Accounting for variations across industries, in the world of technical professionals and engineers, tenure is slightly higher exceeding the 5-year mark. While workers tend to stay with an organisation longer as they get older, younger staff are excited to gain more experience rapidly by trying out different roles and companies.
How many jobs are too many?
The bad news is there's no perfect answer. Staying stuck in a position where you aren't growing is a bigger risk than making a move. And millennials have caught on and have become known for their job changing tendencies. But it's interestingly not just an affliction for younger generations. A 2019 study shows that baby boomers have an average of 12.3 jobs between 18 and 52. That puts the average tenure at just 2.75 years per job! Considering we work for an average of 40+ years, it's only natural to crave change throughout your career.
Drivers of job change.
When we feel the need to change, there can be many reasons to change. From career progression to cultural fit to boredom or expanding skillsets, there are many reasons. Sometimes we find changes in our personal lives that impact our tastes in work, roles, and responsibilities. Or maybe there's a position with exciting responsibilities open on the market. Or maybe you're ready to tackle a new industry or take on a different type of job. No matter what the reasons are for you, here are some things to consider before taking the plunge.
6 essential questions before job change.
Are you happy with your style of work?
Some people like the stability of permanent employment, while others crave the adventure of consulting. And some try to experience it all to figure out the style of employment that works best for them. If you haven't tried consulting yet, check out these tips to learn more.
Do you want to stay in your current industry?
There are a lot of transferrable skills. You'd be surprised how easy it is to try doing your job in a totally different industry. Maybe that's precisely the type of challenge you're craving.
Have you figured out where you want to go?
When you're ready to make a move, the hardest part is figuring out where to go. If you're not sure what options to consider, working with a recruitment partner can help you to discover options you hadn't considered before so you can make the right decision.
Do you need to upgrade your skills?
Continuous learning really does set you up for success and helps you stand out from the rest. Now is a great time to take an inventory of your current skills and look at people in the jobs you're targeting to see if there's any gap. If so, maybe take a short course.
Is your LinkedIn profile up to date?
Active job searching is about you finding the right opportunities and submitting your application. Passive job searching is about being found by people looking to hire. Regardless of what type of search you prefer, updating your LinkedIn profile is a great place to get started.
Have you been networking?
A lot of people find jobs through other people they know. Someone in your network might just know of the perfect opportunity for you, so this is a great time to start having coffees again with your professional network. Remember to be interested in how you can help them too so that the exchange is mutually rewarding.
Changing jobs or careers?
There's a massive difference between changing jobs or careers. If you're in the market for a career change it's best to start looking for roles that make the most of your transferrable skills. Ok so what's considered transferrable? Think of project management, technology skills, software mastery, problem solving, and attention to detail. When you're retooling your online profile, be sure to highlight the valuable skills or similar skills that help hiring managers to connect the dots to understand why you're the right fit.
Telling a story you're proud of.
Changing jobs is incredibly normal and at the same time - a big deal. Making smart moves means ensuring that your next role is the right one. Your CV should tell a compelling story about your career evolution. Look at your personal career history and see what story it's telling. If you're not exactly sure, take some time to reflect on the story you'd like to tell. And know that interviewers and hiring managers will be asking you questions about each choice you've made. So prepare now to share your unique story, the lessons you've learnt along the way, and why you're the perfect fit for this new opportunity.
If you're in the market for a job change or a career change, check out our current opportunities and if you don't see what you're looking for today, drop your resume to us anyway.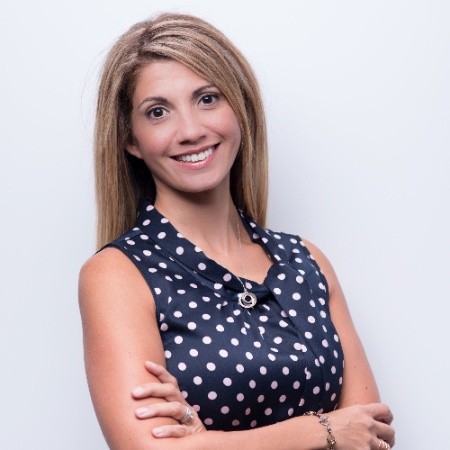 Samantha Shah
Chief Marketing Officer
Our chief value creator with a knack for finding meaning everywhere. She bends words to create clarity while making a lasting impression. She can also make you laugh. An exiled Canadian now living in Australia, she enjoys the heat but misses snowboarding and the apres ski.
Loved this article, want this kind of content and more delivered to your inbox?