← Select another article
Entering the PNG market was anything but a walk in the park. As an agile workforce solutions company, we genuinely know first-hand exactly how much power lies in finding the right people. After all, it's what we do best for our clients. When it comes to building our core team, especially when paving the way in uncharted territories, we practice what we preach. Once we had built a trusted relationship with our current managing director Graham Rix, we embarked on our PNG adventure.
When it comes to entering new markets, here are the top 3 strategies you need to know.
1. Embrace local differences.
Every country, region, and community is different. Even when subtle, these unique cross-cultural nuances can make or break your success. In order to connect with locals, entrepreneurs, and businesses in a meaningful way, it's critical to know the culture and embrace diversity.
Choose the right partner.

When everything is foreign, find an expert who will shorten the learning curve. We knew we had found the right partner when we connected with Graham for many reasons. His values and personal brand were aligned with ours. Plus he had amassed several decades of leadership experience and spent the last 5 years launching businesses in PNG. He already knew how to enter a new market and build relationships with locals. "I prioritized relevant contacts within IT, heavy projects, and business operations to offer them people power. Since I was familiar with their businesses, it was easy to understand their challenges to become a trusted advisor and preferred people partner," shared Graham.
Hire local skills.

Sometimes thinking like a local is best handled by… you guessed it: locals. When setting up our office, we invested a lot of time and effort into hiring the right local talent to operate the business. We focused on providing thorough training programs to share our business methods, so we could impart knowledge, while also constantly asking for feedback to infuse PNG culture and improve our service offering.

"I have been fortunate enough to build collaborative partnerships with my team based on 2-way mentoring. It's helped me to become a better leader by embracing cultural sensitivities,"

confides Graham.
Listen to the market.

Businesses will face slightly different challenges in different regions. The key to success is to listen and learn from your daily conversations. In PNG, we quickly learned the challenges with importing foreign talent, so we answered the call and created an internal immigration and visa department. "Bringing a genuine curiosity helps you to ask the right questions to learn how you can better serve your clients. Attend every event you can, relentlessly make cold calls, and fill your calendar with face-to-face meetings. Never stop listening and learning,"

explains Graham.
2. Execute your winning formula.
As an experienced executive, Graham flexed his leadership muscles within a wide variety of businesses throughout his career. This diversity across industries, sectors, and even countries, has taught him some tried and true universal lessons for success.
Have a clear vision.

Be clear about your vision and strategy. Planning is critical to reaching your goal. As Lewis Carrol said,

"If you don't know where you're going, any road will do."

One great way to start planning is to take inventory of your strengths and your special solutions. Then conduct a landscape analysis to find the industries that could benefit from where you excel. In this case, we identified the mining and oil + gas industries.
Follow a process.

Sustainable growth follows a formula for success. It's important to map out the growth plan and scale the business to match demands. The right methods are a part of a proven formula that's both elastic and repeatable. The process also helps to standardize processes, operations, and services so that customer experience is consistent.

"The first step to gaining trust rested within our story. Sharing that we're a business built by engineers for engineers, with a history of results, processes, and global success created credibility in a new market,"

shares Graham.
3. Dig deep and persevere.
Anything worth achieving requires a lot of hard work. The sweat equity to build something great is high. There will be unexpected challenges and sometimes it might feel tempting to throw the towel in. But that's when the tough really get going. Remembering your purpose for starting in the first place, having unwavering faith in your own abilities, and a generous amount of grit is key.
Dedication to the goal.

Expect the unexpected. There will be delays and obstacles. Deals will fall through, projects will stall, and sometimes people will disappoint you. And it's all a part of the process. Hang in there to wait for the tables to turn, the luck to arise, and meet the people who will create positive change. Stay on top of tracking key markets to forecast the ebbs and flows that will help or hinder your progress like

the Papua LNG advancements.
Move forward with grace. Many things are outside of our control. The major Papua LNG project in PNG is hoping to announce a final sign-off around mid-2021, so we will be anticipating some news. We still need agreements between investors and governments and developmental projects are complex by nature. No matter what happens, we must adapt to serve the community.
In life, the only constant is change itself. Being willing to try new things and take calculated risks is an important part of growth. And so is learning flexibility and adaptability. Success takes time and hard work. And an appetite for learning, experimenting and trying again.
2020 was a year that tested most of us. No one predicted a global pandemic as part of their strategic planning, but we all needed to adjust. The PNG mining industry has seen a few impacts like a slow down in production and operations. Yet the potential in PNG remains as strong as ever. Finding a way to pivot, to roll with the punches, and to prepare for when the market is ready to ramp back up is the key to prevailing.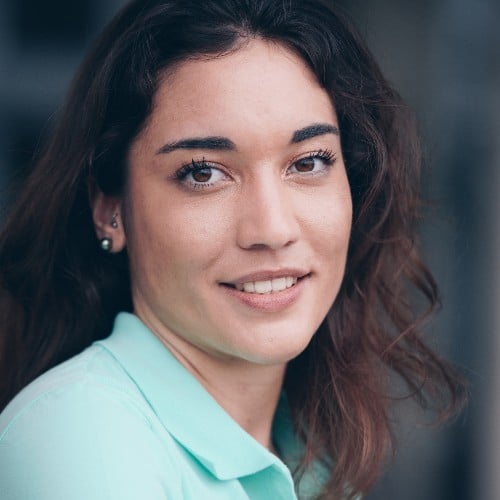 Zoé Braun
Content marketing specialist
Brand storyteller in more than just one language. She writes moving human stories and translates technical topics so they're easy to understand. Pretty nifty. She considers business is about building trust and long-lasting relationships. She gets jumpy if she doesn't get at least 3 weekly hours of sport, running, yoga, kitesurfing, - you name it!
Loved this article, want this kind of content and more delivered to your inbox?