← Select another article
Immersive technologies are popping up everywhere. Using technology to integrate virtual and physical environments, they're pretty cool. And you've probably heard of them already. Star Trek Enterprise famously used the holodeck and Pokemon Go – where users chase virtual characters out in real life are two well-known examples. Immersive technologies rely on virtual reality (VR) and augmented reality (AR). And they're not just used for entertainment purposes, but they're also changing how we work.
Explaining the differences.
Ok so what's the difference between AR and VR? Well, they both use computer generated information, but AR blends it into a user's real environment, while VR uses it to provide a full sense of immersion. No matter which way you look at it, reality technologies are taking off, particularly in the world of training and industrial maintenance. By 2024, $4.1 billion USD is forecast to be invested across both fields.
Machine sensors drive up-time.
The foray into the world of digital tech originated with machine vision systems, otherwise known as sensors. Machine sensors are vital in monitoring operational health and ensuring safe operations. They're also critical drivers when it comes to predictive maintenance, which is key for ensuring continuous operations and avoiding unexpected breakdowns. Take Rio Tinto's first fully autonomous haul trucks operating in huge, open-pit mines far away from service and maintenance points. Vehicles are equipped with smart devices to monitor and detect mechanical issues before they cause major work delays.
Long known for simulations in training.
When it comes to how we've been relying on AR and VR to improve training programs, it's been established for a while. Take the military for example who turn to VR to simulate training exercises that are too rare, too expensive, or too dangerous to be carried out in real life. VR also helps with quick decision making and applying training tactics in simulated settings to build confidence before real life settings. In flight training can be simulated with AR and unmanned aircrafts can even be operated remotely using the same technology.


Revitalising field technician training.
While class-based instructional models are the norm, their speed and effectiveness are in question. Classroom instruction takes time and the level of information absorbed varies greatly from person-to-person. Once a learning module is completed, freshly trained staff travel to project sites to actually perform their new skills. Time delays between time of instruction and application reduce the level of skill mastery. Shortening class instruction in combination with AR + VR training enables learners to begin practicing skills faster and produces greater efficiency.
Catering to younger generations.
Digital innovations at work are a natural fit for millennial workers who were raised in the digital age. For new professionals learning safety protocols, the application of VR and AR is the second-most popular skills in training. With a natural aptitude for mastering digital concepts quickly, this approach is a better fit than classroom instruction alone and is a more engaging format with hands-on learning. It's been a welcome addition to the oil and gas industry, as a report highlights. Overlaying operational and product information with physical machines helps to achieve proficiency faster.
Getting set-up is easy.
Committing step-by-step instructions to memory isn't easy for most people. By using wearable technologies integrated with digital libraries, field technicians can access training data while in the field providing immediate resources to troubleshoot issues on the spot. The old method required several trips to and from site to access manuals, videos, and sometimes even conferencing with experts to tackle tough issues. Being able to make one site visit armed with the relevant knowledge allows technicians greater job satisfaction that comes from higher proficiency.
Phone a friend in real-time without travel.
Thanks to the pandemic, companies were forced to innovate to work around travel restrictions. Market leaders have turned to technology to avoid deploying expensive experts from one project site to the next. Not only does this save unnecessary travel costs, but it creates a more scalable workforce where one expert can help many technicians. Wearable technologies enable knowledge transfer between experts and non-experts without travel with hands free-calling. Accessing help immediately while on-site in the first visit enables more issues to be solved without delay.
Battling the brain drain.
The aging engineering population means that many experienced professionals are nearing retirement. The decades of knowledge they've accumulated will exit with them, known as the brain drain. The engineering skills gap means that we're missing the next generation of engineers with whom to share this expert-level knowledge. Companies are recognising the urgent need to rely on technology to record operating processes and store them in a digital library for future training purposes.
Using wearable tech and software together.
At Easy Skill we enable productivity through people… and technology. When it comes to empowering our field technicians, we've partnered with HINDSITE Industries to drive revolutionary levels of efficiency. This technology integrates people and technology and wearables to create a new way of working on-site that saves time, money, and increases capacity. "Infusing rugged wearable devices with the latest technology will enable our clients to easily share real-time knowledge between technical experts and remote teams with revolutionary simplicity and effectiveness," said Jay Ramanah, Easy Skill Managing Director.
Are you excited to see wearable tech come to your industry? Drop us a line and let's see if we can help you make your work life even better. Talk to our HINDSITE expert: Jay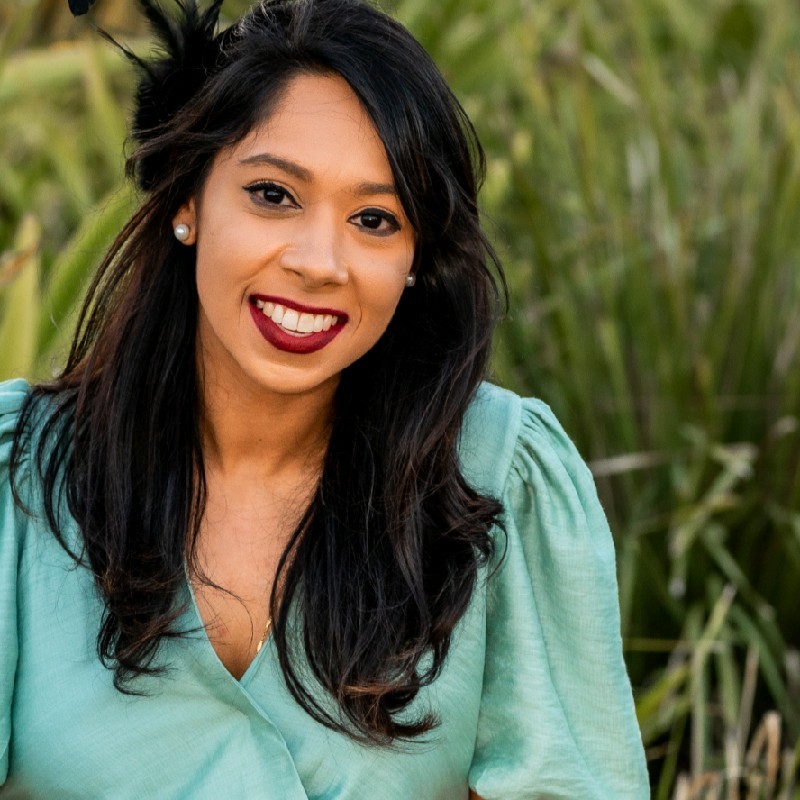 Cheryl Sen
Content Marketing Specialist
Our creative genius and brand architect. Also teller of awesome stories. She is a puppet master who does the tango with words and design. The results are magical. Quite literally. Also obsessed with coffee and owned by a mini-panther.
Loved this article, want this kind of content and more delivered to your inbox?