← Select another article
Google has an answer for just about anything. Including filling in the blanks about the questions that are keeping us up at night. This week we decided to put on a brave face and explore the reputation of recruiters. It was pretty uncomfortable. While we didn't expect to read 'recruiters are awesome and everyone loves them', we didn't expect to learn that used car sales people and recruiters are on the same reputational level.
People's feelings towards recruiters are generally negative. And since we genuinely love creating opportunities for our clients and candidates, it pained us to read. After getting lost in the complaints list, a theme emerged. People don't trust recruiters. So since we believe in being genuine, transparent, and honest, we can't ignore this issue. Instead, we decided to tackle it straight on.
When it comes to the complaints list, it includes a lack of honesty, ghosting, and even falsifying information. Yikes! It's no wonder candidates don't rejoice when a recruiter calls. But it's important to note that there are many recruitment companies in the market and so a few bad apples shouldn't spoil the bunch.
Some upsides of working with a people partner remain true. It's true that recruiters have access to hidden jobs only posted through them. They often have many jobs going at once with a variety of companies. And when your CV doesn't immediately demonstrate that you're the right fit, they can even sing your praises to the hiring manager. If you're still not convinced, here's a list of why partnering with Easy Skill is a smart career move.
Here's how we're different.
We're a technical recruitment agency.

And a preferred people partner for some of the world's leading industrial companies. When our clients need a rare expert or a specialised professional, they call us first because we speak their language. Coming from technical and engineering industries ourselves, we intimately know what it takes to deliver large complex projects around the world. This means nothing gets lost in translation and we thoroughly understand the role, the team, and the company.




We are creative problem solvers.

There's always more than one way to solve a problem and human capital challenges are no different. After spending years in the industry, we've collected a lot of intel on how companies approach team building. And this expertise enables us to be more than just sales people, but to be technical advisors with innovative ways to align projects and people. Knowing how to approach workforce challenges differently when there's a global engineering talent shortage, creates more opportunities for our candidates.


We fill roles faster than anyone.

They say it takes one to know one and it's never been truer than in the world of technical and engineering recruitment. Being a bunch of brainy technical people ourselves really pays off as a technical people partner. It's easy to spot the right technical talent from a mile away. It makes us the lightning fast at finding, validating, and landing engineers and hard-to-find technical experts.




We know your skills really well.

As we said in point #3, we know projects and the teams needed to deliver them at every stage. We speak technical everything (point #1) and so that means we know the roles and the technical requirements well so that we can ask the right questions to assess fit. While we can't be experts at everything, if we don't have enough first-hand knowledge, we do our research so that we can have a powerful conversation with each candidate.


We connect the right people with the right opportunities.

We work with a long-term mindset and don't have one-time clients. In fact, almost all of our clients come back to us repeatedly because they know they can count on us to deliver exactly what they need when they need it. We're known for presenting the highest quality technical profiles in the industry and only present candidates that actually meet our client needs. In turn, this trusted delivery leads to more roles which is a plus for our candidates.




We want you to pursue your career dreams.

We don't just work for our clients, but for our candidates too. After all, it's your future on the line. So we take the time to get to know our candidates and figure out what's truly important to them. This enables us to find the right opportunities that advance career ambitions. Whether it's a promotion, a new industry, or even taking your skills abroad, we've got you covered.


We specialise in contract roles and build experience faster.

While we offer permanent recruitment solutions, we spend most of our time providing technical talent on contract. We know projects come in phases and so people can too. This approach saves our clients money by hiring experts for only what they need and helps our candidates land lots of amazing contract roles with leading companies around the world. If gaining more experience quickly is one of your goals, we're a great career choice.


We believe everyone deserves a response.

We're genuinely humbled every time a candidate expresses their interest in working with us. Plus we understand that it takes a lot of time and effort to apply for a job. So we created a policy to respond to every job application even if it's not a match. We also work diligently to keep our candidates informed throughout the process and for those who land the role, we stay in touch regularly to ensure the assignment or role is turning out the way you expected.




We know our clients well and their culture.

Having the technical chops to perform a job isn't a guarantee for success. Another thing that helps us make the right match between candidate, role, and client is the amount of energy we invest in understanding what makes our clients tick. And this is the key to ensuring the candidates we recommend are the right fit for our clients in every way possible. With over 500 assignments completed to date, matching is in our DNA.
At Easy Skill, we know we're different from the rest. But you don't have to take our word for it. Our clients tell us this all the time and our consultants love to work with us on multiple assignments. As a technical people partner, we know that it's people like you that make the difference. And when team building is done right, we know that with the right people power anything is possible.
If you're ready to take your career to the next level, check out our opportunities here.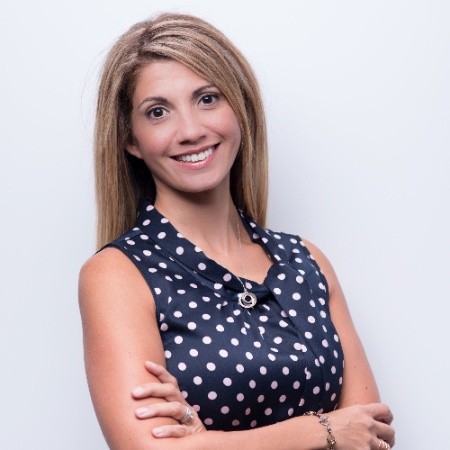 Samantha Shah
Chief Marketing Officer
Our chief value creator with a knack for finding meaning everywhere. She bends words to create clarity while making a lasting impression. She can also make you laugh. An exiled Canadian now living in Australia, she enjoys the heat but misses snowboarding and the apres ski.
Loved this article, want this kind of content and more delivered to your inbox?