← Select another article
So what's happening with the lurkers? Why do people like to buy the running shoes and save them for a special occasion that never arrives? Well there are a few reasons people don't tap into the power of LinkedIn. Let's take a look and avoid these pitfalls.
#1 Myth: LinkedIn is only needed if you are looking for a job.
Truth: 87% of recruiters use LinkedIn specifically to find candidates for jobs. 94% of recruiters use LinkedIn to vet job candidates. Even when you're not actively looking for a job, it could be looking for you. The job of your dreams. Setting this system up so that recruiters and hiring managers can find you depends on the quality of your profile. Top quality, accurate, tailored, rockstar profiles will get you noticed. Search algorithms are getting better at delivering quality results. So when people are looking for you, make sure you can be found and that the digital handshake your offering is well-crafted, thoughtful, and leaves a lasting impression.
#2 Myth: Your LinkedIn profile is an online resume.
Truth: Many people find it hard to explain the differences between a resume and their LinkedIn profile. Sure including a career history and some key accomplishments is important. But it's more than just an informative display. It's an incredible network of people that you meet, connect with, learn from, and go places together. It's also a great content hub and a personal branding powerhouse. Write articles to share your knowledge and build credibility in your industry. Follow inspiring leaders and thought leaders in your industry to keep your mind fresh, positive, excited and up-to-date with the latest industry knowledge.
#3 Myth: Only accept requests from people you know.
Truth: LinkedIn advises members to only accept invitations from people you know. But is that really the best advice to build your network? In reality, LinkedIn is a networking platform to connect with like-minded people. Just because you haven't had a chance to meet some of these people face-to-face just yet, doesn't mean you should deny the request. If you're unsure whether to accept a connection request, try striking up a digital conversation to evaluate the opportunity better.
#4 Myth: Your LinkedIn headline is your current job title.
Truth: The most overlooked section of any LinkedIn profile is the headline. By default, LinkedIn makes your headline your current job title and employer. But is this serving your best interests? With 120 characters to shine, it seems potentially wasted to just use your job title here. Also we all know that sometimes the standard job title doesn't convey what you're actually doing or how you're delivering value. Think about creating something unique here that's clear and compelling. Feel free to add some personality or an emoji!
#5 Myth: Resting after achieving All-Star status.
Truth: Completing the 7 steps to achieve All-Star profile status on LinkedIn doesn't guarantee better performance or rankings. While it does reflect the completeness of your profile, it doesn't reflect the quality. Hiring managers are looking for your work experience and also your personality. After all, person-organisation fit is critical for success at every role. Your personality also helps you stand out from the crowd and by being different, special, and unique, you will attract more attention. And it will be easier for those visitors to make educated predictions about your likelihood of fitting with their team and culture.
With more than two new members per second, LinkedIn is growing fast. It's the place to be in order to join the working community. You have special gifts to offer the world and it's your duty to share them and help others. And let's face it. You are the subject matter expert on YOU. While promoting yourself is always an incredibly difficult task that can feel uncomfortable, it's not bragging if it's honest. Plus only by sharing your awesomeness can you stand out from the crowd. It takes a truly remarkable profile to get noticed in the sea of 484 million worldwide users. By avoiding these pitfalls, you'll be on your way to setting yourself up for incredible career success.
Your blog post content here…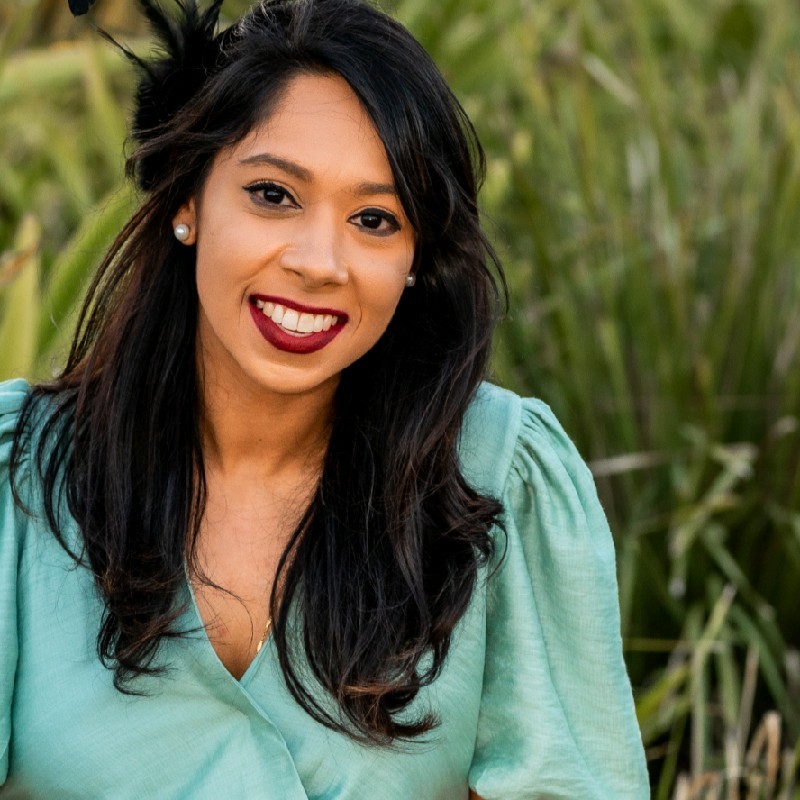 Cheryl Sen
Content Marketing Specialist
Our creative genius and brand architect. Also teller of awesome stories. She is a puppet master who does the tango with words and design. The results are magical. Quite literally. Also obsessed with coffee and owned by a mini-panther.
Loved this article, want this kind of content and more delivered to your inbox?