← Select another article
Nickel mining is a crucial economic activity for New Caledonia, a French overseas territory. As a metal widely utilised in various industries, including the creation of stainless steel, batteries, alloys, and electronic components, nickel plays a significant role in the country's development. In this article, we provide comprehensive information to aid your understanding of the challenges mining projects face in New Caledonia.
New Caledonia, a French overseas territory in the South Pacific, boasts a treasure trove of resources. The island may be small, spanning only 64km in width and 400km in length, but it holds a significant reserve of nickel. Actually, approximately 25% of the world's nickel reserves are located on this island, with the deposit covering one-third of its surface. The third-largest deposit of nickel in the world lies here, making New Caledonia a hub of immense mineral wealth.

In light of its implementation in manufacturing stainless steel for construction, as well as its more recent use in battery production, the extraction of this mineral from New Caledonia initiates a culminating array of economic, ecological, geo-political, and social concerns.
Exploring the actors in New Caledonia's Mining Industry
Nickel mining on the island began in the early 20th century, and it has since grown to involve around 50 local companies. However, only three companies are responsible for extracting usable nickel for industrial purposes.
Société Le Nickel (SLN), a subsidiary of the French conglomerate Eramet, is a leading global nickel producer. Boasting the oldest site on the island of New Caledonia, the company runs multiple nickel mines in the region, notably the *
Tiébaghi mine*.
Koniambo Nickel SAS : A Glencore Joint Venture. Koniambo Nickel SAS is a mining company specialising in extracting high-grade nickel deposits in New Caledonia. It is a joint venture between Glencore, a Swiss group and Société Minière du Sud Pacifique (SMSP). The company operates a mine on Mount Koniambo and a processing plant in Vavouto.
Prony Resources, previously owned by Vale, is a significant nickel producer, running a large-scale nickel mine in Goro, southern New Caledonia. Additionally, the company holds an on-site processing plant, ensuring optimal efficiency of its mining operations.
Discover the 2 distinct transformation processes of nickel
In New Caledonia, nickel is processed through two main methods: pyrometallurgy and hydrometallurgy.

Pyrometallurgy is a process employed by SLN and Koniambo Nickel to convert nickel ores into metal by heating them to extreme temperatures using furnaces. However, this technique is energy-intensive due to the high temperatures required for melting the ore.
Hydrometallurgy involves the application of acids to dissolve nickel and purify it, a method utilised by Prony Ressources. While this technology is less energy-demanding, its use necessitates handling substantial volumes of chemicals that may pose environmental hazards.
Industrial Applications of Nickel
In 2023, it is essential to note that the majority of nickel production from New Caledonian mines - 62% - is utilised in producing high-quality stainless steel for construction purposes. The remaining 38% of nickel production is employed in manufacturing modern-generation batteries, as nickel plays a fundamental role in their composition.

The distribution is expected to even out or reverse in the next few years due to the increasing demand for nickel in line with energy transition.

Tesla has made a significant commitment to Prony Resources by agreeing to purchase 100% of their Nickel production. This move is intended to bolster the battery manufacturing process for Tesla's American operations.

It's worth noting that the majority of New Caledonia's nickel production (75%) is directed towards the Asian market, specifically China, Japan, and South Korea.
Discover the Specialty of New Caledonian Nickel: Green Nickel
New Caledonian nickel is renowned for its superior purity compared to nickel from other regions such as the Philippines, Indonesia, and Madagascar. Moreover, it is championed for its exceptional energy efficiency, social responsibility and environmental sustainability.

New Caledonian Nickel aims to lead the way in producing sustainable, eco-friendly nickel. This "green nickel" is manufactured with higher standards for social responsibility, energy efficiency, and environmental protection.

Green nickel prioritises the elimination of child labour in mines and strives for positive impacts on local communities through investments, infrastructure, and education. Additionally, green nickel adheres to responsible waste and chemical management. Finally, green nickel recognises the importance of the entire value chain, including transportation modes, energy production, and local wealth redistribution.

Companies seeking to reduce their carbon footprint and source metals in a more sustainable way are highly interested in the New Caledonian green nickel. Its growing popularity is due to its eco-friendly qualities, making it a coveted resource
Challenges of Nickel Mining in New Caledonia
Nickel mining in New Caledonia poses significant economic, social, and environmental challenges despite its crucial role in the industry:
Despite being a remote island, energy costs remain predominantly carbon-intensive and the supply of raw materials and equipment are complicated due to certain installations being outdated.
Utilise green nickel to increase market value and justify a higher selling price
Industrials need to embrace the benefits of green nickel instead of settling for cheaper options. Although New Caledonian nickel is six times purer than Indonesian nickel, it comes with a 2-3 times higher price tag. Still, promoting and defending the superior quality of green nickel is vital.
Increasing Demand for Technical Skills at the Local Level
Mining facilities on Caledonian Island are complex, with operations encompassing extraction, engineering, production, energy, maintenance, waste management, transport, and more. As the mining sector provides over 7,500 direct jobs and 15,000 indirect jobs for the approximately 250,000 inhabitants of the island, it is vital to ensure that the training of younger generations in these trades is prioritised in accordance with the law that supports local employment. Investing in mining training will benefit individuals and support sustainable socio-economic growth for the island.
Essential Technical and Technological Prerequisites
As a French overseas territory, all industrial equipment used must adhere to French or European requirements and standards. However, in a region where Anglo-Saxon industrial models dominate (such as New Zealand and Australia), sourcing equipment or companies that meet French standards, including engineering, construction, maintenance and quality, can pose a challenge.
In this well-known environment, Easy Skill is highly experienced having operated in New Caledonia for 8 years. Our teams are proficient in various subjects and can assist you accordingly:
Enhancing Project Performance and Operational Excellence
The deployment of skilled, knowledgeable, and experienced Caledonians abroad

Efficiently bringing essential-skilled foreign workers on board in a tight time frame.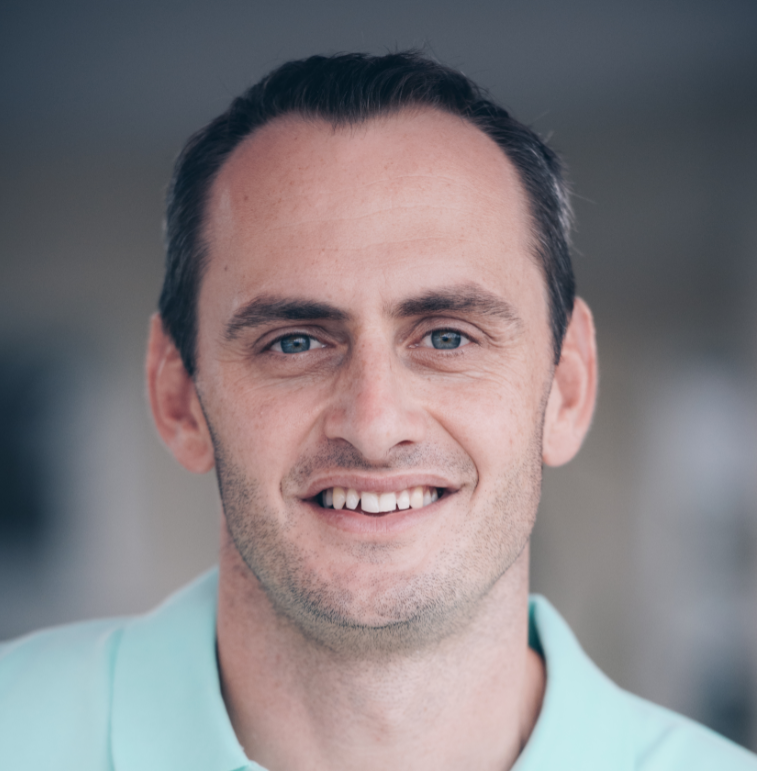 Christopher Lorho
Co-Founder
A man with grand visions who started the company from his garage. He divides his time equally between connecting with people and designing growth systems. He's also an eternal optimist. Half frog, half Aussie, he has a passion for speed cycling and enjoys boating with his family.
Loved this article, want this kind of content and more delivered to your inbox?